You may have heard about changing the MAC address on your computer. But what does it mean? And why do we care? Read on to find out more!
What Is A MAC Address?
The MAC address is a unique identifier for each device connected to a network. It's used by computers to identify themselves when connecting to other devices. Changing the MAC address helps prevent others from using your computer without permission.
The MAC address is an alphanumeric string assigned to every piece of hardware that connects to a network. This includes printers, routers, modems, and even mobile phones. Each piece of equipment has its own unique MAC address.
Why Should I Care About Changing My MAC Address?
If you're using a wireless router, then you should probably change your MAC address. It's not just because it makes your device harder to track by hackers; it also helps prevent others from connecting to your network without permission.
There are many reasons why you might want to change the MAC address of your device. For example, if you're using a public Wi-Fi network, you'll need to change the MAC address so that others won't be able to track your online activity.
In this articale we will talk how to change the MAC Address on Windows 10.
If you've ever used a public Wi-Fi hotspot, you probably noticed that when you connect to one, your IP address changes. This means that other people who use the same Wi-Fi connection as you do can see what websites you visit, what apps you download, and even what files you save. It's not just annoying; it also makes it easy for hackers to steal your personal data.
1. How to change the MAC Address using Device Manager
Press Windows key +X
2. And GoTo Network adapters
3. Right Click on Network card for which you intend to change the MAC address and select Properties
4. Go To Advanced tab. In the Properties list, select Network Address, and then type the new MAC address inside the Value For example, if you want to make the MAC address "2A:1B:4C:3D:6E:5F", you would enter "2A1B4C3D6E5F".
Now Click Ok and Restart your Computer
2. How to change your MAC Address in Windows from the Control Panel
Open Control Panel And GoTo Network and Sharing Center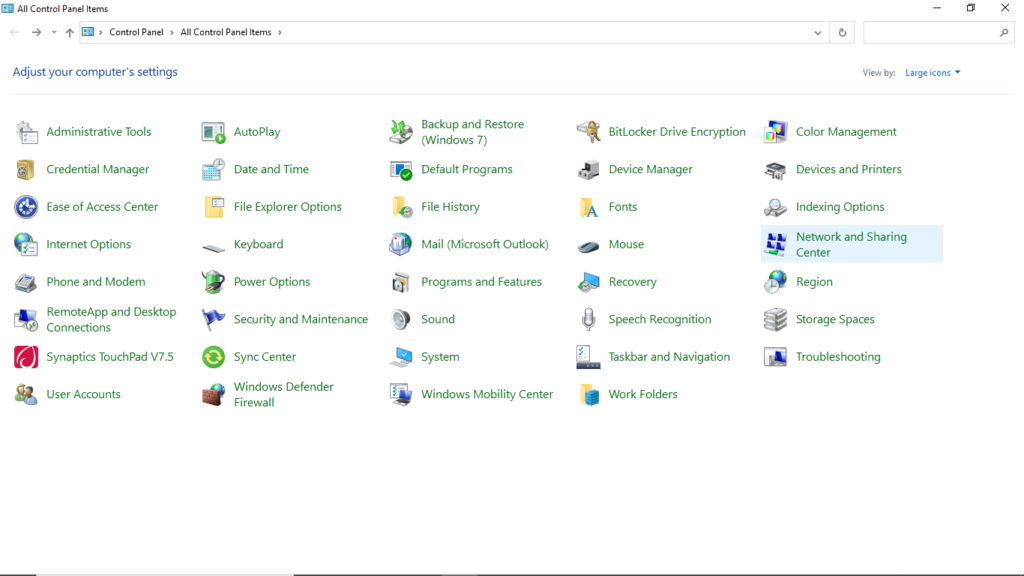 2. Click on change adapter setting And choose the network connection for which you want to change the MAC address, right-click on it, and choose Properties
3 . In the network connection's Properties window, Click the Configure button.
4. Click On Advance Option And Choose Network Address and type the new MAC address Value you want on the right side. Once you're done, press the OK button.
3. How to change the MAC Address using third-party software
We recommend using Technitium MAC Address Changer, a freeware utility that allows you to spoof the MAC address. Download and install the app, then open it. In the Technitium MAC Address Changer window, select the network connection you want to change in the top list. Type the new MAC address in the Change MAC Address field and press Change now.
This app also allows users to spoof their MAC addresses by randomly generating new ones, allowing them to easily change their Mac address without having to reboot their computer. By default, Technitium Mac Address Changer instantly applies new MAC addresses by automatically restarting your networking connection. You can modify this behavior by selecting the checkbox next to the Automatically restart network connection to update the MAC address.