If you wish to keep your or your company's sensitive information protected in this situation, you need be aware of these hacking tools. You can quickly check for vulnerabilities in your network, computer, or server with the use of these hacking tools. A hacker can gain access to the network by exploiting a vulnerability, but you can fix the vulnerabilities so that your data will be safe.
The threat of cybercrime has grown much more as technology has progressed. The fundamental cause of rapid change in our generation today is people's access to technology and the internet. In a society where the general public is preoccupied with their daily lives, large and worldwide corporations are continuously confronting cyber criminals.
What are the hacking tools?
Using a range of hacking tools to thoroughly check for vulnerabilities in your computer network, web server, or any other form of internet device reveals a number of flaws. The greater the number of vulnerabilities discovered, the more likely this network will be hacked. Only when all of the server's flaws have been addressed is your data safe.
What is Vulnerabilities?
Vulnerability scanning is the process of finding security flaws and vulnerabilities in computer systems and software. This is an important part of a vulnerability management programmed, which has one main goal: to safeguard the company from security breaches and sensitive data disclosure. These programmers rely on assessments to determine security readiness and reduce risk, and vulnerability scanning is an important part of the cybersecurity toolkit.
Top Ethical Hacking Tools List 2022
1. Nmap
Nmap ("Network Mapper") is a free and open source utility for network discovery and security auditing. Many systems and network administrators also find it useful for tasks such as network inventory, managing service upgrade schedules, and monitoring host or service uptime. Nmap uses raw IP packets in novel ways to determine what hosts are available on the network, what services (application name and version) those hosts are offering, what operating systems (and OS versions) they are running, what type of packet filters/firewalls are in use, and dozens of other characteristics. It was designed to rapidly scan large networks, but works fine against single hosts.
Features:
Host discovery
Port discovery / enumeration
Service discovery
Operating system version detection
Hardware (MAC) address detection
Service version detection
Vulnerability / exploit detection, using Nmap scripts (NSE)
Nmap IDS / Portscan Detection & Scan Time Optimisation
Price: Open Source
2. Reccoon
Raccoon is a tool made for reconnaissance and information gathering with an emphasis on simplicity.
It will do everything from fetching DNS records, retrieving WHOIS information, obtaining TLS data, detecting WAF presence and up to threaded directory busting and subdomain enumeration. Every scan outputs to a corresponding file.
Reccoon Features:
DNS details
DNS visual mapping using DNS dumpster
WHOIS information
TLS Data – supported ciphers, TLS versions, certificate details and SANs
Port Scan
Services and scripts scan
URL fuzzing and dir/file detection
Subdomain enumeration
Web application data retrieval
Price: Open Source
3. Metasploit
Penetration testing software for offensive security teams. Attackers are always developing new exploits and attack methods. Metasploit penetration testing software helps you use their own weapons against them. Utilizing an ever-growing database of exploits, you can safely simulate real-world attacks on your network to train your security team to spot and stop the real thing.
Features:
Payloads: Sets of mischievous code
Exploits: Tool utilized to take benefit of system weaknesses
Auxiliary Functions: Supplementary commands and tools
Listeners: Mischievous software that covers to obtain access
Encoders: Used for converting information or code
Shellcode: Code which is programmed for activating once in the target
Nops: Instruction to protect the payload through crashing
Post-exploitation code: Supports test deeper penetration when inside
Price: Open Source
4. Aircrack-ng
Aircrack-ng is a complete suite of tools to assess WiFi network security. It focuses on different areas of WiFi security:
Features:
Monitoring: Packet capture and export of data to text files for further processing by third party tools.
Attacking: Replay attacks, deauthentication, fake access points and others via packet injection.
Testing: Checking Wi-Fi cards and driver capabilities (capture and injection).
Cracking: WEP and WPA PSK (WPA 1 and 2).
Price: Open Source
5. Wireshark – Anti Hacking tool
Wireshark is the world's foremost and widely-used network protocol analyzer. It lets you see what's happening on your network at a microscopic level and is the de facto (and often de jure) standard across many commercial and non-profit enterprises, government agencies, and educational institutions. Wireshark development thrives thanks to the volunteer contributions of networking experts around the globe and is the continuation of a project started by Gerald Combs in 1998.
Features:
Deep inspection of hundreds of protocols, with more being added all the time
Live capture and offline analysis
Standard three-pane packet browser
Multi-platform: Runs on Windows, Linux, macOS, Solaris, FreeBSD, NetBSD, and many others
Captured network data can be browsed via a GUI, or via the TTY-mode TShark utility
The most powerful display filters in the industry
Rich VoIP analysis
Read/write many different capture file formats: tcpdump (libpcap), Pcap NG, Catapult DCT2000, Cisco Secure IDS iplog, Microsoft Network Monitor, Network General Sniffer® (compressed and uncompressed), Sniffer® Pro, and NetXray®, Network Instruments Observer, NetScreen snoop, Novell LANalyzer, RADCOM WAN/LAN Analyzer, Shomiti/Finisar Surveyor, Tektronix K12xx, Visual Networks Visual UpTime, WildPackets EtherPeek/TokenPeek/AiroPeek, and many others
Capture files compressed with gzip can be decompressed on the fly
Live data can be read from Ethernet, IEEE 802.11, PPP/HDLC, ATM, Bluetooth, USB, Token Ring, Frame Relay, FDDI, and others (depending on your platform)
Decryption support for many protocols, including IPsec, ISAKMP, Kerberos, SNMPv3, SSL/TLS, WEP, and WPA/WPA2
Coloring rules can be applied to the packet list for quick, intuitive analysis
Output can be exported to XML, PostScript®, CSV, or plain text
Price: Open Source
6. Nikto – Web Application Scanner
Nikto is an Open Source (GPL) web server scanner which performs comprehensive tests against web servers for multiple items, including over 6700 potentially dangerous files/programs, checks for outdated versions of over 1250 servers, and version specific problems on over 270 servers. It also checks for server configuration items such as the presence of multiple index files, HTTP server options, and will attempt to identify installed web servers and software. Scan items and plugins are frequently updated and can be automatically updated.
Features:
SSL Support (Unix with OpenSSL or maybe Windows with ActiveState's Perl/NetSSL)
Full HTTP proxy support
Checks for outdated server components
Save reports in plain text, XML, HTML, NBE or CSV
Template engine to easily customize reports
Scan multiple ports on a server, or multiple servers via input file (including nmap output)
LibWhisker's IDS encoding techniques
Easily updated via command line
Identifies installed software via headers, favicons and files
Host authentication with Basic and NTLM
Subdomain guessing
Apache and cgiwrap username enumeration
Mutation techniques to "fish" for content on web servers
Scan tuning to include or exclude entire classes of vulnerability
checks
Guess credentials for authorization realms (including many default id/pw combos)
Authorization guessing handles any directory, not just the root
directory
Enhanced false positive reduction via multiple methods: headers,
page content, and content hashing
Reports "unusual" headers seen
Interactive status, pause and changes to verbosity settings
Save full request/response for positive tests
Replay saved positive requests
Maximum execution time per target
Auto-pause at a specified time
Checks for common "parking" sites
Price: Open Source
7. WPscan – Anti WordPress Hacking Tool
The WPScan CLI tool is a free, for non-commercial use, black box WordPress security scanner written for security professionals and blog maintainers to test the security of their sites. The WPScan CLI tool uses our database of 28,794 WordPress vulnerabilities.
Features:
The version of WordPress installed and any associated vulnerabilities
What plugins are installed and any associated vulnerabilities
What themes are installed and any associated vulnerabilities
Username enumeration
Users with weak passwords via password brute forcing
Backed up and publicly accessible wp-config.php files
Database dumps that may be publicly accessible
If error logs are exposed by plugins
Media file enumeration
Vulnerable Timthumb files
If the WordPress readme file is present
If WP-Cron is enabled
If user registration is enabled
Full Path Disclose
Upload directory listing
And much more…
Price: Free for non-commercial use
8. Bettercap
Bettercap is a powerful, easily extensible and portable framework written in Go which aims to offer to security researchers, red teamers and reverse engineers an easy to use, all-in-one solution with all the features they might possibly need for performing reconnaissance and attacking Wi-Fi networks, Bluetooth Low Energy devices, wireless HID devices and Ethernet networks.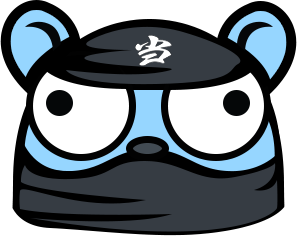 Features:
Wi-Fi networks scanning, deauthentication attack, clientless PMKID association attack and automatic WPA/WPA2 client handshakes capture.
Bluetooth Low Energy devices scanning, characteristics enumeration, reading and writing.
2.4Ghz wireless devices scanning and MouseJacking attacks with over-the-air HID frames injection (with DuckyScript support).
Passive and active IP network hosts probing and recon.
ARP, DNS, NDP and DHCPv6 spoofers for MITM attacks on IPv4 and IPv6 based networks.
Proxies at packet level, TCP level and HTTP/HTTPS application level fully scriptable with easy to implement javascript plugins.
A powerful network sniffer for credentials harvesting which can also be used as a network protocol fuzzer.
A very fast port scanner.
A powerful REST API with support for asynchronous events notification on websocket to orchestrate your attacks easily.
A very convenient web UI.
Price: Open Source
9. Burp Suite
Burp Suite is developed alongside the cutting-edge work of PortSwigger Research. Because we regularly discover new vulnerabilities before criminals can exploit them, Burp Suite users gain unrivaled protection against these zero-day threats.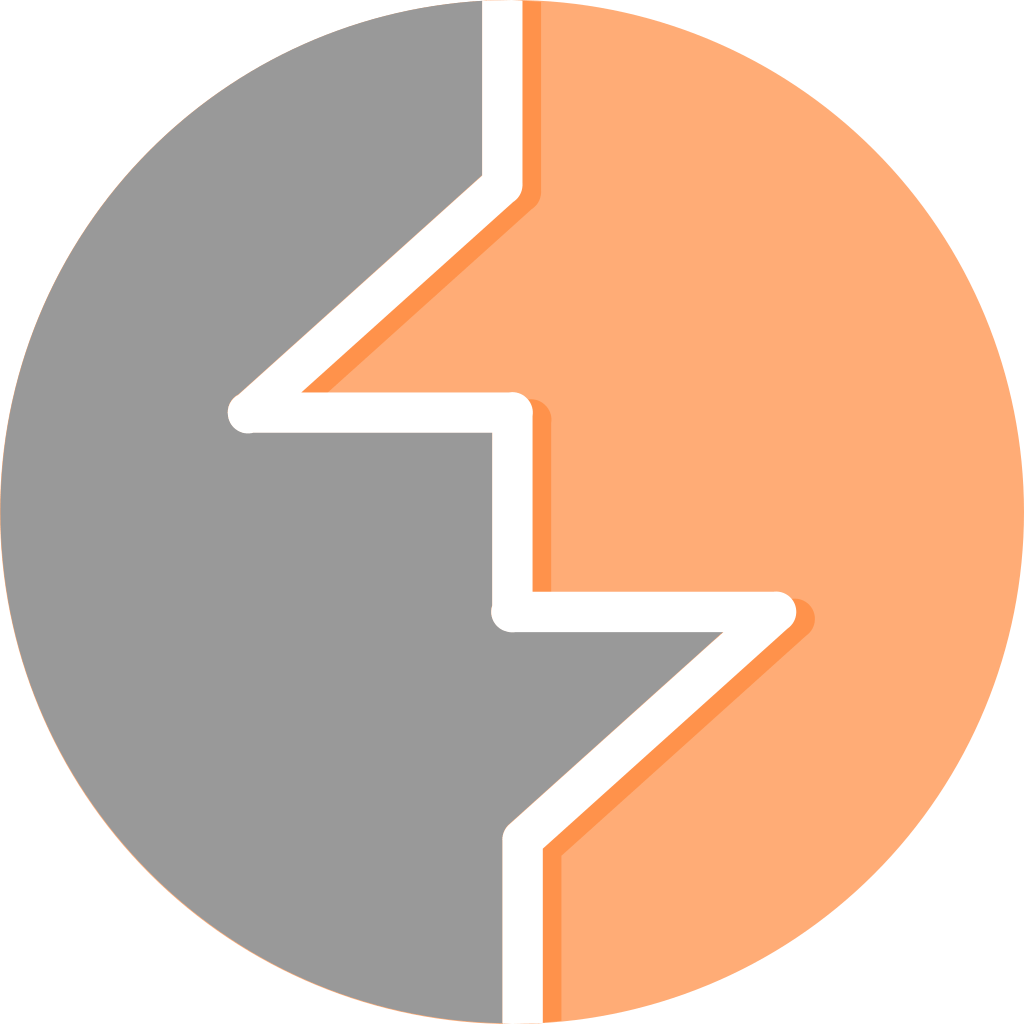 Features:
Intercept everything your browser sees
Break HTTPS effectively
Manage recon data
Manually test for out-of-band vulnerabilities
Expose hidden attack surface
Speed up granular workflows
Test for clickjacking attacks
Quickly assess your target
Work with WebSockets
Assess token strength
Price: Free & Paid
10. Cain & Able – Discontinue
Cain & Abel is a password recovery tool for Microsoft Operating Systems. It allows easy recovery of various kind of passwords by sniffing the network, cracking encrypted passwords using Dictionary, Brute-Force and Cryptanalysis attacks, recording VoIP conversations, decoding scrambled passwords, recovering wireless network keys, revealing password boxes, uncovering cached passwords and analyzing routing protocols.
Features:
All kind of password recovery toolkit.
Price: Free
11. Wapiti
Wapiti allows you to audit the security of your websites or web applications. It performs "black-box" scans (it does not study the source code) of the web application by crawling the webpages of the deployed webapp, looking for scripts and forms where it can inject data.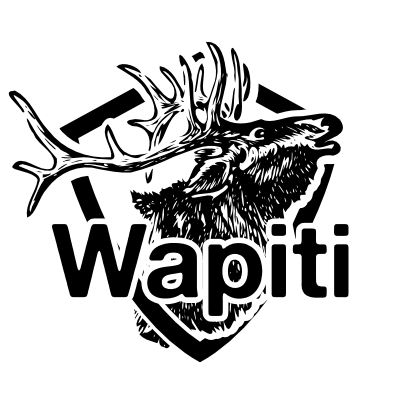 Features:
Generates vulnerability reports in various formats (HTML, XML, JSON, TXT, CSV)
Can suspend and resume a scan or an attack (session mechanism using sqlite3 databases)
Can give you colors in the terminal to highlight vulnerabilities
Different levels of verbosity
Fast and easy way to activate/deactivate attack modules
Adding a payload can be as easy as adding a line to a text file
Configurable number of concurrent tasks to perform HTTP requests
Support HTTP, HTTPS and SOCKS5 proxies
Authentication via several methods : Basic, Digest, NTLM or GET/POST on login forms
Ability to restrain the scope of the scan (domain, folder, page, url)
Automatic removal of one are more parameters in URLs
Multiple safeguards against scan endless-loops (for example, limit of values for a parameter)
Possibility to set the first URLs to explore (even if not in scope)
Can exclude some URLs of the scan and attacks (eg: logout URL)
Import cookies from your Chrome or Firefox browser or using the wapiti-getcookie tool
Can activate / deactivate SSL certificates verification
Extract URLs from Flash SWF files
Try to extract URLs from javascript (very basic JS interpreter)
HTML5 aware (understand recent HTML tags)
Several options to control the crawler behavior and limits.
Skipping some parameter names during attack.
Setting a maximum time for the scan process.
Adding some custom HTTP headers or setting a custom User-Agent.
Price: Open Source
12. Airgeddon
Airgeddon is a multi-use bash script for WiFi network security auditing on Linux systems. This multi-purpose WiFi hacking tool has very rich features which supports multiple methods for WiFi hacking including multiple WPS hacking modes, all-in-one WEP attack, handshake file capturing, Evil Twin attacks, Pixie Dust attacks, and so much more (see features below).
Features:
Interface mode switcher (Monitor-Managed) keeping selection even on interface name changing
DoS over wireless networks using different methods (mdk3, mdk4, aireplay-ng). "DoS Pursuit mode" available to avoid AP channel hopping (available also on DoS performed on Evil Twin attacks)
Full support for 2.4Ghz and 5Ghz bands
Assisted WPA/WPA2 personal networks Handshake file and PMKID capturing
Cleaning and optimizing Handshake captured files
Offline password decrypting on WPA/WPA2 captured files for personal networks (Handshakes and PMKIDs) using dictionary, bruteforce and rule based attacks with aircrack, crunch and hashcat tools. Enterprise networks captured password decrypting based on john the ripper, crunch, asleap and hashcat tools. GPU support available for hashcat.
Evil Twin attacks (Rogue AP)
WPS
Enterprise networks attacks
WEP All-in-One attack (combining different techniques: Chop-Chop, Caffe Latte, ARP Replay, Hirte, Fragmentation, Fake association, etc.)
Adaptation of WPA2 attacks to work with WPA2/WPA3 networks working in "Mixed Mode"
Compatibility with many Linux distributions
Easy targeting and selection in every section
Drag and drop files on console window for entering file paths or autocomplete using tab key on every path input for easier use
Dynamic screen resolution detection and windows auto-sizing for optimal viewing
Controlled Exit. Cleaning tasks and temp files. Restoring nftables/iptables after an attack that require changes on them. Option to keep monitor mode if desired on exit
Multilanguage support and autodetect OS language feature
Help hints in every zone/menu for easy use
Auto-update. Script checks for newer version if possible
Docker image for easy and quick container deployment. Use already built image on Docker Hub or build your own
Http proxy auto detection for updates
Wayland graphic system supported (not only X window system)
Tmux support for headless (systems without X window) environments
Multiple configurable options based on fallback substitution variables options system which allow to configure many enhancements like enable/disable colors, 5Ghz band, auto updates, hint printing, etc.
Full compatibility with iptables and nftables with autodetection and possibility to force iptables by setting an option
Available plugins system to let the community create their own content in an easy and flexible way using the created function hooking system.
Price: Open Source
12. Advanced IP Scanner
Reliable and free network scanner to analyze LAN. The program shows all network devices, gives you access to shared folders, provides remote control of computers (via RDP and Radmin), and can even remotely switch computers off. It is easy to use and runs as a portable edition. It should be the first choice for every network admin.
Features:
IP address tracking: Enables end-to-end IP address tracking, eliminating the need for spreadsheets for IPAM.
Auditing IP allocation: Keeps a historical log of all the IP address allocations and users.
Granular IP reports: Pulls out the used, transient, and available IPs in the network address space. You can analyze the network IP address space with reports generated regularly.
Easier troubleshooting: Offers instant alerts.
Superior search: Lets you search for any network device using IP, MAC, or DNS name.
Remote booting: Allows you to wake up a device or a group of Wake-on-LAN enabled devices right from the OpUtils console.
Code-free, intuitive UI: Provides an easy-to-use console where any crucial information is just clicks away.
Dashboard and widgets: Offers an overview of network performance metrics.
IP Tools : With 30+ networking tools, gain complete control over your network resources.
Price: Free
13. Netcut
The most powerful NetCut version (3.0) ever has been released. Works and cuts under all network environments. The only tool only that can 100% guaranteed success protect you and your user ARP Spoofing, and find who is on your Wifi network in seconds . plus be able to kick them off or speed control.
Features:
Speed Control !!!
Automatic: See NEW unknown(guest) users in your network
Click or Drag: Stop anyone access with one click or drag
Schdule: Schdule anyone on/offline time per day
Game Console Control: Take full control of game console of xbox and Play Station
Price: Free
14. GFI LANGuard
GFI LanGuard enables you to manage and maintain end-point protection across your network. It provides visibility into all the elements in your network, helps you assess where there may be potential vulnerabilities, and enables you to patch them. The patch management and network auditing solution is easy-to-use and easy-to-deploy.
Features:
Price: Free for 30 Days.
15. Hashcat – Password Hacking Tool
Hashcat is a password recovery tool. It had a proprietary code base until 2015, but was then released as open source software. Versions are available for Linux, OS X, and Windows. Examples of hashcat-supported hashing algorithms are LM hashes, MD4, MD5, SHA-family and Unix Crypt formats as well as algorithms used in MySQL and Cisco PIX.
Features:
World's fastest password cracker
World's first and only in-kernel rule engine
Multi-OS (Linux, Windows and macOS)
Multi-Platform (CPU, GPU, APU, etc., everything that comes with an OpenCL runtime)
Multi-Hash (Cracking multiple hashes at the same time)
Multi-Devices (Utilizing multiple devices in same system)
Multi-Device-Types (Utilizing mixed device types in same system)
Supports password candidate brain functionality
Supports distributed cracking networks (using overlay)
Supports interactive pause / resume
Supports sessions
Supports restore
Supports reading password candidates from file and stdin
Supports hex-salt and hex-charset
Supports automatic performance tuning
Supports automatic keyspace ordering markov-chains
Built-in benchmarking system
Integrated thermal watchdog
350+ Hash-types implemented with performance in mind
Price: Open Source
16. John The Ripper – Password Hacking Tool
John the Ripper is designed to be both feature-rich and fast. It combines several cracking modes in one program and is fully configurable for your particular needs (you can even define a custom cracking mode using the built-in compiler supporting a subset of C). Also, John is available for several different platforms which enables you to use the same cracker everywhere (you can even continue a cracking session which you started on another platform).
Features:
John the Ripper is an Open Source password security auditing and password recovery tool available for many operating systems.
John the Ripper jumbo supports hundreds of hash and cipher types, including for: user passwords of Unix flavors (Linux, *BSD, Solaris, AIX, QNX, etc.), macOS, Windows, "web apps" (e.g., WordPress), groupware (e.g., Notes/Domino), and database servers (SQL, LDAP, etc.);
Network traffic captures (Windows network authentication, WiFi WPA-PSK, etc.); encrypted private keys (SSH, GnuPG, cryptocurrency wallets, etc.),
Filesystems and disks (macOS .dmg files and "sparse bundles", Windows BitLocker, etc.),
Archives (ZIP, RAR, 7z), and document files (PDF, Microsoft Office's, etc.)
These are just some of the examples – there are many more.
Price:
17. Vega Security Scanner
Vega is a free and open source web security scanner and web security testing platform to test the security of web applications. Vega can help you find and validate SQL Injection, Cross-Site Scripting (XSS), inadvertently disclosed sensitive information, and other vulnerabilities. It is written in Java, GUI based, and runs on Linux, OS X, and Windows.
Vega can help you find vulnerabilities such as: reflected cross-site scripting, stored cross-site scripting, blind SQL injection, remote file include, shell injection, and others. Vega also probes for TLS / SSL security settings and identifies opportunities for improving the security of your TLS servers.
Features:
GUI Based
Vega has a well-designed graphical user-interface.
Multi-platform
Vega is written in Java and runs on Linux, OS X, and Windows.
Extensible
Vega detection modules are written in Javascript. It is easy to create new attack modules using the rich API exposed by Vega.
Detect verious vulnerabilities

Header Injections.
Directory Traversal Attacks.
URL Injection Attacks.
XML Injection Attacks.
XSS Injections.
Blind SQL Injections.
Shell Injection Attacks.
Remote file include Attacks.
String Format attacks.
OS Command Injection Attacks.
Price: Open Source
18. Maltego
Maltego is a comprehensive tool for graphical link analyses that offers real-time data mining and information gathering, as well as the representation of this information on a node-based graph, making patterns and multiple order connections between said information easily identifiable.
Features:
Mine – Easily gather information from dispersed data sources.

View up to 1 million Entities on a graph
Access over 58 data sources in the Maltego Transform Hub
Connect public (OSINT), commercial and own data sources
Write your own Transforms

Merge – Automatically link and combine all information in one graph.

Connect up to 1 million entities on a graph
Use our regex algorithms to auto-detect entity types
Enrich your data through our intuitive graphical user interface

Map – Choose from different layouts (Block, Hierarchical, Circular, Organic) to recognize patterns​
Use entity weights to detect patterns even in the largest graphs
Annotate your graph and export it for further use
Price: Free for non-commercial use.