Installing Windows 10 is an exciting process, but it is only the first step in getting the most out of your new operating system. After you have installed Windows 10. There are a few things you should do to ensure that your computer is running optimally and securely.
This article will discuss some of the things to do after installing Windows 10. Such as updating drivers, setting up security features like antivirus protection and firewall, and customizing settings. With these steps in place, you can be sure that your computer is secure and running smoothly.
1. Install Windows Updates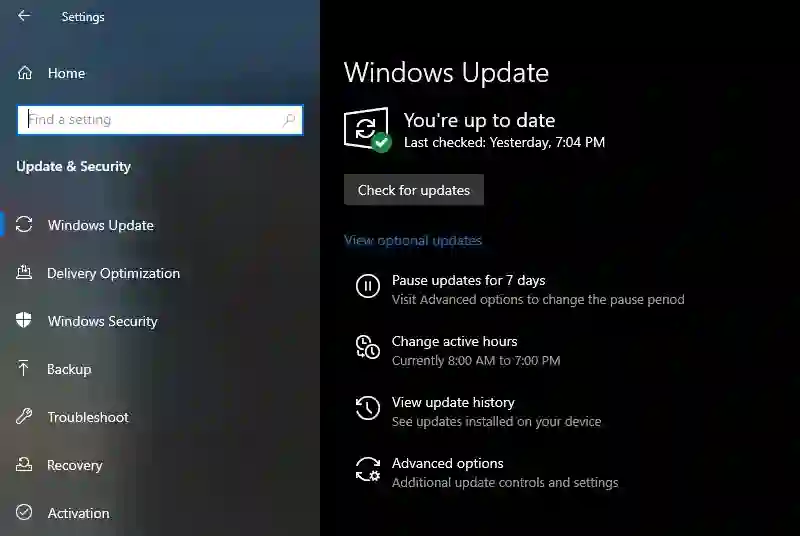 Even if you just installed Windows 10, there is a high probability that some recent updates are still pending. You should install these immediately to ensure you have the most up-to-date features and security patches.
To check for Windows updates, launch the Settings app (via the Win + I shortcut or the Start menu icon) and navigate to Update & Security > Windows Update.
Click Check for updates on this page, then wait a while. If updates are required, they will start to download and install within a few minutes. You will be prompted to restart any that do if necessary.
If there are any available feature updates for Windows 10, which are the most substantial updates published generally twice a year, you'll also get an update here.
2. Change "Quick Access" to "This PC" in Windows Explorer
For some users who wish to keep track of recently used files, the Quick Access view in Windows Explorer may be ideal in Windows 10, but it may not be for everyone.
On the toolbar, select view, and then select Options to disable this. Choose Quick Access from the list under "Open File Explorer to:".
3. You Should Update Your Hardware Drivers
A device driver is a piece of software that interacts with and controls the functions of a specific device when it is linked to your system. In other words, drivers help Windows to connect correctly with your computer's hardware.
Drivers are usually provided by hardware vendors and, like other software, are not always flawless. They are occasionally problematic or do not receive updates to ensure compatibility with the most recent versions of Windows.
You don't typically need to keep an eye on your drivers—if they're working, there's no reason to risk ruining something by updating them. However, when first installing Windows, installing the correct drivers is essential. Windows will automatically install generic drivers for devices such as keyboards and mice, but you should know how to install other essential drivers that require semi-regular updates.
For further information, see How to Find and Replace Outdated Drivers.
4. Set Up a Backup Plan
You don't want to go through all of these Windows installation processes just to have your machine damaged by a virus infestation or a failed hard disc. It is critical to back up your data in order to safeguard it from these and other threats.
Consult our guide to backing up and restoring data to the cloud in Windows 10 to learn simple methods for backing up your computer.
5. Enable God Mode
God Mode is an amazing feature in Windows 10 that allows you to do anything on your computer without having to worry about security or viruses. You'll be amazed by what you can accomplish when you activate God Mode in Windows 10. Learn how to activate God Mode in Windows so you can enjoy its benefits!