Custom ROMs are a great way to get the most out of your Android device. They offer improved performance, additional features, and better battery life compared to stock Android. With so many custom ROMs available, it can be hard to decide which one is the best for you.
In this article, we'll take a look at some of the best Custom ROMs for Android and what makes them stand out from the rest. We'll also discuss their features and how they can help improve your device's performance.
Best Custom ROMs for Android
1. Pixel Experience
Pixel Experience is an custom android firm ware, based on the Android open source project. It offers a fluid experience, with a clean and minimalistic user interface. It includes customizable wallpapers, enhanced performance, and an enhanced lock screen.
Pixel Experience also includes customization such as custom fonts, the ability to add and remove apps, and the possibility of installing GApps (Google Apps).
In addition, it also provides a range of security options, such as application and system security options, allowing users to protect their data and protect their devices from malicious attacks. Pixel Experience is designed to be user friendly and easy to use.
2. Lineage OS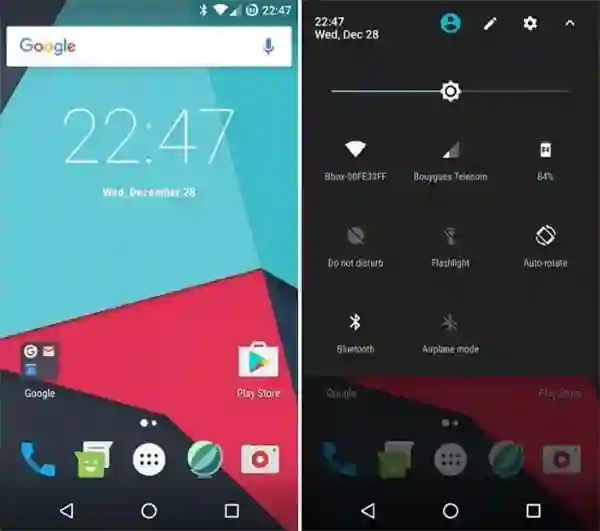 LineageOS is an open-source operating system for smartphones and tablet computers based on the Android mobile platform. It is the successor to the popular CyanogenMod custom firmware.
LineageOS offers a variety of features and customization options, and has a focus on privacy and security. It is designed to provide users with a full control over their device, and to extend the life of their device by providing regular updates and security fixes.
In addition, it also includes support for a range of features such as themes, added security options, and an integrated root access. LineageOS is a standalone ROM that is built on top of Google's AOSP code and includes their own proprietary code.
It is also the source code for many other custom ROMs. It has the largest development team and officially supports over 190 devices. The ROM provides simple but helpful features like as modifying the status bar, changing the overall theme, editing the navbar, and much more.
LineageOS adds a sense of customizability to Google's AOSP while retaining stability. Aside from that, I definitely recommend LineageOS for top-tier privacy and security on a custom ROM.
3. Paranoid Android
Paranoid Android is an open-source custom ROM for Android devices, developed and maintained by a small team of independent developers. It is designed to bring a range of features and options to the user, such as enhanced performance, improved battery life, and a range of customizations.
Paranoid Android also includes a vast range of privacy and security features, such as encryption, secure boot, and a range of other security options. Paranoid Android provides users with a range of options to customize their experience, such as themes, icon packs, and a range of other customization options. Overall, Paranoid Android is designed to provide users with a secure, fast, and highly customizable Android experience.
Paranoid Android is an excellent choice for Android users who want a customizable and feature-rich ROM. It offers its own version of the quick settings menu, as well as a fully immersive mode. Paranoid Android has long been regarded as the main project from which Google has brought over a lot of features, the biggest feature being the Ambient Mode, which was present in PA as Peek.
At this point, Paranoid Android has added support for a long list of smartphones including Xiaomi, OnePlus, Samsung and some Asus devices. So if you own phones from these OEMs, I would highly recommend Paranoid Android to any other ROM on this list.
4. Evolution X
Evolution X is an open-source custom ROM for Android devices, based on the Android Open Source Project (AOSP). It is designed to improve the performance of Android devices, with a focus on stability.
Evolution X includes a range of features and customization options to give users control over their devices. It includes enhanced security, support for a range of devices, and improved performance.
It also includes a range of customization options, such as theme support, icon packs, and extended settings. Evolution X also includes root access, allowing users to customize and enhance their devices even further. Overall, Evolution X is designed to give users a secure, fast and highly customizable Android experience.
5. ArrowOS
If you're in the market for a custom ROM that's both lightweight and functional, look no further than Arrow OS. Based on AOSP code, Arrow OS offers numerous useful tweaks and features, while remaining very similar to the Pixel Experience ROM.
The most notable features of the Arrow OS project include the inclusion of the Android 10 gesture navigation system, Recents in the overview menu. And an option to choose the system accent color. The overview window shows the most used apps as well as a few other apps that you might find useful, similar to Pixel devices.
The customizable panel has a gesture replacement for the 3-button navbar, which is highly useful for users who want the old navigation system back. Other features of Arrow OS include a custom dialer, custom Quick Settings tiles, lock screen shortcuts, Privacy Guard from LineageOS, and more.
The Arrow OS project offers a simple and minimalistic interface that can be customized further if the user wants to.
6. Corvus OS
If you're searching for the best Android custom ROM for Gaming in general, Corvus OS is the way to go. It's based on Dirty Unicorns and has several features ported directly from there. It supports a variety of gaming-centric kernels, including the Hydra kernel, Ryzen kernel, and others. You will be able to play games for considerably longer periods of time without your device becoming overheated.
Corvus OS is a great gaming ROM, but it's also packed with features for customization. You can use the system accent picker to change the colors, font customization to change the look of the text, theme. scheduling to change the theme of the ROM at different times of day. Additional notification features, and lock screen features. In short, Corvus OS is a great gaming ROM with a lot of features.
7. Bliss ROM
Bliss ROM is a relatively new custom ROM in the Android community, but it has huge potential. It creates ROMs not only for Android smartphones, but also for tablets and Windows devices. Because it comes with a pre-installed customised launcher and desktop mode.
The entire experience of this custom ROM is extremely pleasant. While many users may dislike this method of system navigation. It is impossible to deny that different types of skins are required to alter the border of user interface design in custom ROMs.
Aside from certain adjustments to customizability and functionality. Bliss ROM generally improves the overall visual appearance of any smartphone.
Bliss ROM includes a unique settings panel called Blissify, where you can change practically everything. You can begin with themes and progress to animation and the lock screen interface. If you want to try something new, I propose you try Bliss Android 10 custom ROM.
Also Read:
The World's Top 8 Most Famous Female Hacker
World's 8 Most Powerful Computers at this time
6 Best Encrypted Secure Messaging Apps For Android,ios In 2022