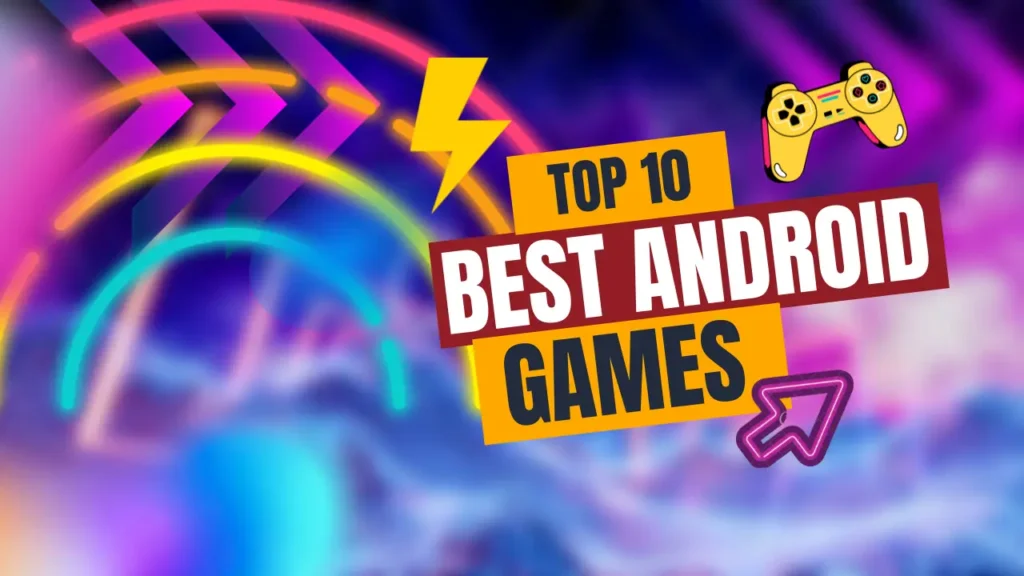 What's the best game you'll play in 2023? While we can't answer that for you, we can tell you what our favorite games of all time will be in 2023. We see a bright future for gaming in the next few years. There are so many new and exciting titles coming out, which is great news for gamers of all ages.
In this article we detail the top Android games that will be available in 2023. These games aren't going anywhere anytime soon and they will continue to thrive as long as they keep providing players with fun gameplay, engaging storylines, and captivating graphics.
Everyone loves a good game! Discover the must-have Android games with this collection of the most popular titles, rated by millions of players around the world.
If you are looking for some games, this is the right place. We have listed down the best Android games of 2023 which will keep you entertained for hours.
10 Best Android Games In 2023
Android gaming has come a long way since its arrival several years ago. Find out which games are the most popular with this roundup of 10 top-rated titles!
1. PUBG Mobile / BGMI / PUBG New State
PubG Mobile is a mobile version of the popular battle royale game PlayerUnknown's Battlegrounds. The game is similar to the original, with players being dropped into a large map and scavenging for weapons and supplies while fighting to be the last person standing.
However, there are some key differences between the two versions. For one, the mobile version is played on a smaller map, which makes for a more intimate and fast-paced experience.
Additionally, the mobile version features a number of exclusive modes, such as the zombie-infested Survive Till Dawn. Whether you're a fan of the original game or just looking for something new to play, PubG Mobile is definitely worth checking out.
Google Play: PUBG Mobile
2. Freefire
Freefire is a mobile game that has become very popular in recent years. It is a battle royale game that pits players against each other in a fight to the death. The game is very fast paced and exciting, and has a large following of dedicated players.
The game is simple yet addictive, and it's easy to see why so many people are hooked. Freefire is a battle royale style game, where players are dropped into an arena and must fight to be the last one standing.
The game is fast-paced and intense, and it's easy to get caught up in the heat of the moment. With so many players competing, the stakes are high and the competition is fierce. But that's all part of the fun, and what keeps players coming back for more.
Google Play: Free Fire
3. Call Of Duty Mobile
There's no denying that Call of Duty Mobile is one of the most popular mobile games out there. The game has been downloaded over 100 million times, and it's easy to see why. The game is a perfect mix of fast-paced action, intense shooting, and strategic gameplay, and it's perfect for gamers who want a quick fix.
But what makes Call of Duty Mobile so special? Well, there are a few things. First of all, the game is extremely well-optimized for mobile devices. It runs smoothly on even the most low-end devices, and the controls are perfectly adapted for touchscreen devices. Secondly, the game features a huge variety of maps, weapons, and modes to keep players entertained. There's something for everyone in Call of Duty Mobile, and the game is constantly being updated with new content.
Finally, the game has a great community of players. Whether you're looking for a competitive match or just a friendly chat, you'll find it in the Call of Duty Mobile community. So if you're looking for a great mobile game to play, be sure to check out Call of Duty Mobile. You won't be disappointed.
Google Play: Call Of Duty Mobile
4. Minecraft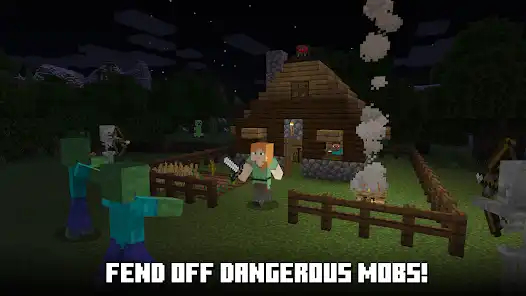 Minecraft is a game that allows players to build and explore in a three-dimensional world. The game is extremely popular, with over 100 million players worldwide. Minecraft has been praised for its creativity and flexibility, as well as its ability to promote collaboration and problem-solving.
The game has been used in education, with some teachers using it to teach math, science, and other subjects. Minecraft is also popular with YouTubers and Twitch streamers, who often show off their creations and gameplay to their fans.
Google Play: Minecraft
5. Genshin Impact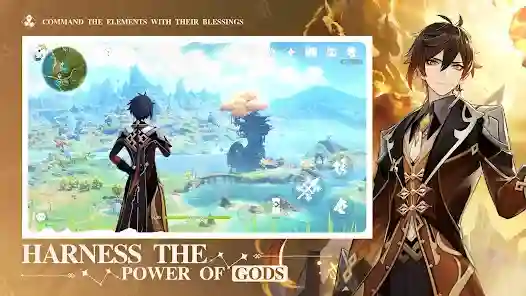 Genshin Impact is a free-to-play open-world action RPG developed and published by miHoYo for PC, iOS, Android, and PlayStation 4. The game features a massive, gorgeous map, an elaborate elemental combat system, engaging quest lines, and a truly impressive roster of characters.
There's no denying that Genshin Impact is a bit of a grind. Between the constant need for stamina and the gacha-like nature of the character acquisition system, it can be easy to get bogged down in the game's many systems. However, when you take the time to explore everything Genshin Impact has to offer, you'll find an incredibly rewarding experience that's well worth your time.
Google Play: Genshin Impact
6. Apex Legends Mobile
Apex Legends Mobile is a free-to-play mobile battle royale game developed by Respawn Entertainment and published by Electronic Arts. The game was released for iOS and Android on 2022. The game is a spin-off of the highly popular Apex Legends first-person shooter game, and features the same cast of characters and gameplay.
In Apex Legends Mobile, up to 60 players are dropped onto an island map to battle it out in a last-man-standing deathmatch. The game features a unique mobile-specific control scheme that makes use of the touch screen and accelerometer to provide a smooth and responsive experience. The game also features a number of quality-of-life improvements over the original, such as an auto-looting system and a dedicated server browser.
If you're a fan of the Apex Legends franchise, then Apex Legends Mobile is definitely worth checking out. The game is a blast to play and is sure to keep you coming back for more.
Google Play: Apex Legends
7. Asphalt 9
Asphalt 9 is a mobile racing game developed and published by Gameloft. It is the ninth installment in the Asphalt series. The game features over 50 cars and 14 tracks. It is available in both free-to-play and pay-to-play versions.
You can play it on Android and iOS devices. The graphics are high quality, and there are many different cars to choose from, as well as tracks that range from desert to city streets.
The free-to-play version of Asphalt 9 allows players to race in multiplayer mode and earn in-game currency to unlock new cars and tracks. The pay-to-play version removes these restrictions and allows players to access all content from the start. Asphalt 9 is Gameloft's first game to use the new GameLoft Connect service, which allows players to synchronize their game progress across multiple devices.
Google Play: Asphalt 9
8. Mini Militia
Mini Militia is a multiplayer 2D shooter game that was popular in 2015. The game features up to 6 players in a match, and has a variety of game modes to choose from. The game is set in a variety of environments ranging from tropical to urban. Mini Militia is a fast-paced and action-packed game that is sure to keep you entertained for hours on end.
The game is simple yet addictive and provides hours of fun. It is a multiplayer game that can be played online or offline. The game is free to download and play, but there are in-app purchases that can be made. Mini Militia has been downloaded by millions of people and has received positive reviews.
Google Play: Mini Militia
9. Among Us
Among Us is a social deduction game developed and published by Innersloth. It was released on June 2018, for iOS and Android, and on November, 2018, for Windows. The game is set in space, and the player takes on the role of an crewmates who must complete tasks while avoiding being caught by the impostors among the crew.
The impostors' goal is to kill the astronauts and sabotage the ship. Among Us has received positive reviews, with praise for its simple gameplay, characters, and graphics. The game also has an element of deception, as some players may be impostors who are trying to sabotage the ship. Among Us has been praised for its simple yet addictive gameplay, and has become a popular choice for online streaming and gaming parties.
Google Play: Among Us
10. Granny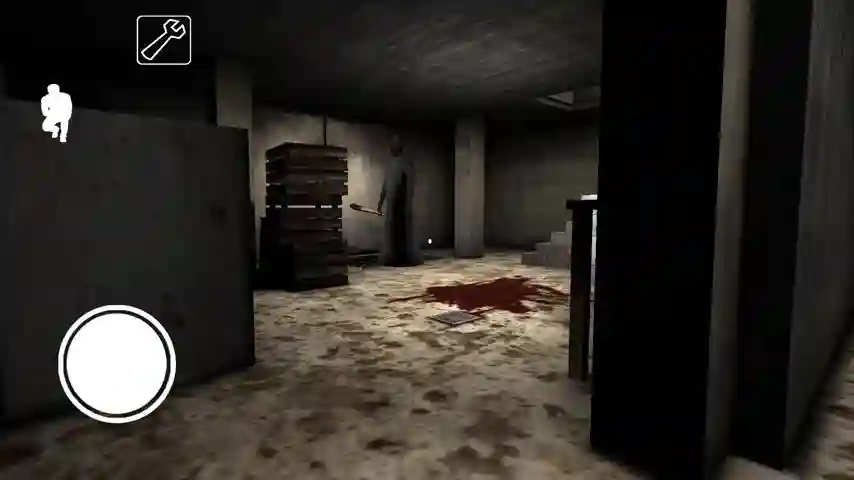 Granny is a horror survival game that will keep you on the edge of your seat. You woke up from a nap to find yourself in a dark and creepy house. Your goal is to find a way out before Granny catches you.
She is a demented old woman who wants nothing more than to catch you and torture you. The game is filled with suspense and jump scares, and you never know what is going to happen next. Granny is a truly horrifying game that will keep you entertained for hours.
Google Play: Granny
Conclusion
It's time to play! We hope that these games will help you get your fix of mobile gaming on your Android device. There are plenty of great apps out there for gamers, but these are some of our favorites.
We hope you enjoyed our list of best Android games for 2023 and now you have some new games to check out if you haven't already. If there is anything else that you would like us to add or change about this article, please let us know in the comments below!
Also Read:
5 Best Bus Simulator Games For Android In 2023
8 Best Survival Games of All Time (December 2022)
The Best 7 Google Snake Game Mods You Must Try