You don't have to worry about losing access when using one of these top seven apps because they're designed to keep your data safe. Perhaps you've found yourself in a situation where you need to share your phone with someone else, but you're hesitant to do so because of the personal data stored on it. To cater to such situations, we've compiled a list of the best app lockers for Android that you can use in 2022.
1. Norton App Lock
Norton App Lock is a great choice if you're looking for a free, ad-free app locker that just works. With Norton App Lock, you can lock apps using your fingerprint, PIN or pattern.
There aren't a lot of options here, but you can protect the app from uninstallation by giving it admin privileges.
There are also options to set a recovery email, along with a sneak peak feature that captures photos of intruders who enter the wrong PIN or pattern 3 times.
2. AppLock – Fingerprint
AppLock is a very popular app locker on Android for good reason; it has a lot of features that are appealing to users. It has fingerprint scanner support, as well as the ability to set different passwords for different apps.
You can also create profiles and ensure that the app locks activate at certain times or based on WiFi or Bluetooth connection. In addition to apps, the app locker also allows you to lock system settings, the home screen, rotation, and more.
AppLock – Fingerprint is an app that allows you to hide the app, remotely unlock a phone via SMS, and capture photos on failed unlock attempts. It also includes ads but you can remove them through an in-app purchase. Overall, it is a great app for those who love playing with a ton of options.
3. Ultra Applock
Ultra AppLock is the ultimate privacy protection tool for your phone. It protects your photos, notes, calls, texts, emails, and settings from prying eyes. It's easy to use and gives you complete peace of mind knowing that your privacy is safe.
The fingerprint lock feature on this app work well and as advertised, however we do not recommend using the battery saver or cleaner functions included in the app as they have been known to not work as intended.
All in all, it's a reasonably good app that should suffice for most people's needs as long as you steer clear of the cleaner features.
4. AppLock By -IVYMOBILE
AppLock can lock apps, photos, videos, and other private data with a password lock or pattern lock. IVY AppLock is a free app lock and privacy guard that prevents intruders and snoopers from peeping at your private data.
It also hides sensitive photos and videos by encrypting your Gallery. Furthermore, it keeps children or snoopers away from messing up your settings, deleting important things, or making in-app purchases.
You can customize the app lock settings as you want. All these features make AppLock more secure and smart to lock all privacy in one small AppLock.
5. Apex Launcher – Customize,Secu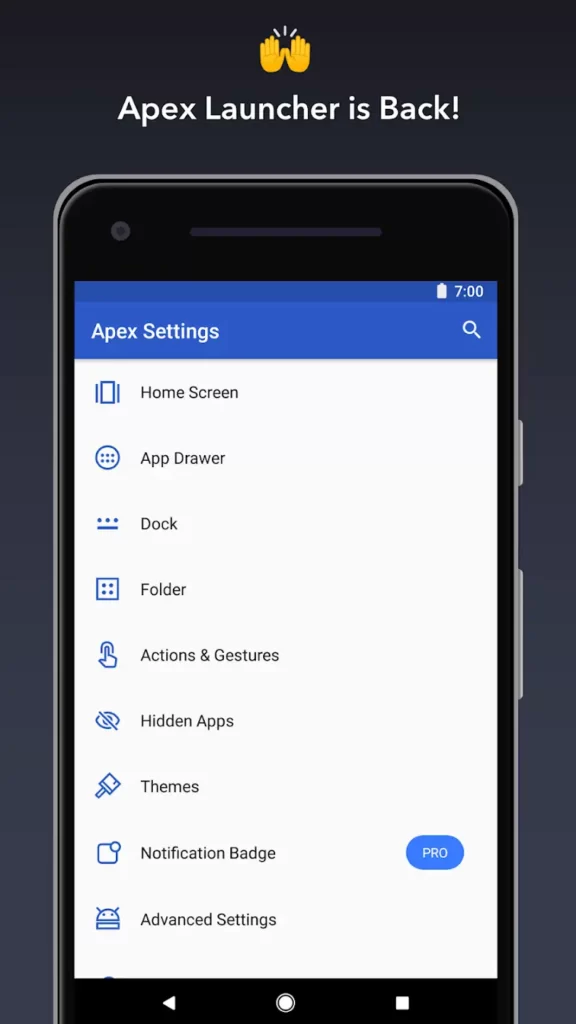 Apex Launcher is an excellent launcher that just so happens to also have an applock function, which is great for security conscious users. The launcher itself has plenty of great features, including various customizations, icon pack support, and different effects.
You can also hide elements like the status bar or the dock if you want them to be invisible. These are all fantastic features, but the app security features are what really set this launcher apart from the competition.
With the ability to hide apps from the app drawer and an applock function with a password protection layer, you can rest assured knowing your apps are safe and sound.
As an added bonus, it's always a little better when these sorts of features are baked into the launcher rather than coming from a dedicated app.
6. Applock Pro – App Lock & Guard
AppLock Pro is an Android app locker that has been highly rated by over 200 thousand users. It comes with plenty of features to fulfil your requirements, including the ability to lock apps using a pattern, PIN, fingerprint, or knock code.
AppLock can take pictures of people who try to unlock your private apps without your permission, making it a great way to prevent intruders from accessing your locked apps.
With AppLock Pro, you can even hide your notifications and set a fake error message to dissuade people from trying to open your locked apps.
The app also comes with a phone cleaner, support for themes and customisable unlock animations, as well as invisible lines for pattern lock and more.
It's a feature-rich app locker for Android that you can try out to safeguard your personal information.
7. Perfect AppLock(App Protector)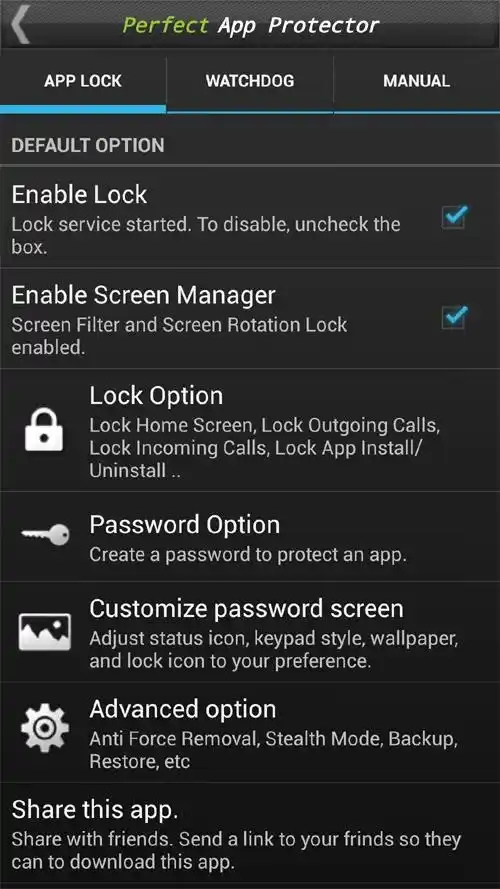 Perfect AppLock helps you keep your apps secure with a PIN, pattern, or gesture password. You can also lock your Wi-Fi, Bluetooth, and internet data. The "Screen Filter" feature lets you manage screen brightness of different apps and puts a rotation lock to prevent unwanted screen rotation.
Like other lock apps, it takes a photo of the intruder after three failed attempts. The app is free but ad-supported.
ReadAlso
How To Show Network Speed On Status Bar In Android
How to Find Out Who Viewed My Instagram Account (2022)
WhatsApp's Roll Out Screenshot Blocking Feature (2022)