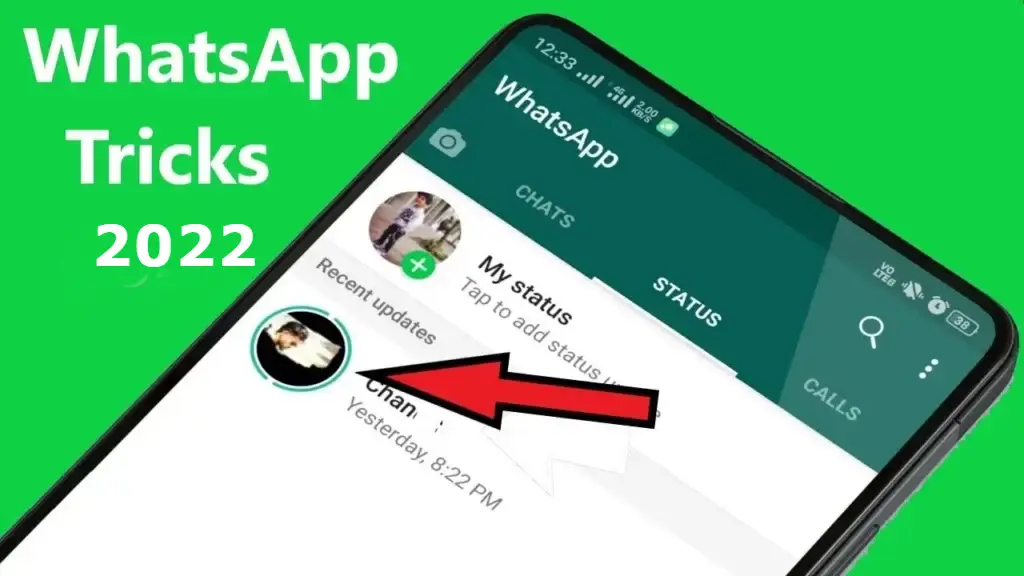 You might think you know everything there is to know about WhatsApp. With more than 2 billion users, it's fair to assume that you use the app at least once a day. However, WhatsApp is constantly evolving, with new features and tricks being added all the time.
In this article, we list some of the best hidden WhatsApp tricks which will help you get more out of WhatsApp. From using WhatsApp on your computer to backing up your chat history, these tips will help you make the most of this essential app.
1. Use WhatsApp on the desktop
WhatsApp isn't just for your mobile phone – there's a web app and desktop app too. The web app syncs everything from your phone, and the desktop app has even more features.
To use the web app, go to https://web.whatsapp.com/. To download the desktop app, go to whatsapp.com/download/.
Windows users
Open WhatsApp on your phone.
Tap On three dot icon>Linked device
Tap Linked Devices.
Point your phone camera to the QR code that appears on your WhatsApp Desktop App.
Mac users
WhatsApp desktop app native to Mac operating systems is currently in development.
For early access and to help us with testing, you can download our beta program here.
As a Mac user, you can use WhatsApp Web in your browser or download our web-based WhatsApp Desktop app.
2. Hide your last seen status
Sometimes the pressure of knowing that people can see when you were last active online can be too much to handle. Feeling like you have to reply to messages as soon as possible can be stressful.
If you want to take back some control, go to Settings > Account > Privacy > Last Seen on your device and choose who you want to share your "Last Seen" time with – whether it's Everyone, just your Contacts, or Nobody at all.
3. Disable blue tick
If you want to take things a step further, you can disable read receipts in WhatsApp. This will stop other users from knowing that you have read a message.
Open Settings > Account > Privacy and disable Read receipts
4. Create WhatsApp Shortcuts 
If you find yourself messaging the same people on WhatsApp day in and day out, you can make your experience a little more streamlined by adding conversation shortcuts to your device's home screen. That way, you won't have to open the app and navigate to the Chats tab every time you want to message someone – you can just click on the shortcut and get right to it!
Here's how: open WhatsApp, go to the Chats tab, and long press on the conversation for which you want to create a shortcut. Once you've highlighted the chat, tap Options (the three vertical dots in the top-right corner), and select Add chat shortcut from the popup menu. And that's it – you're all set!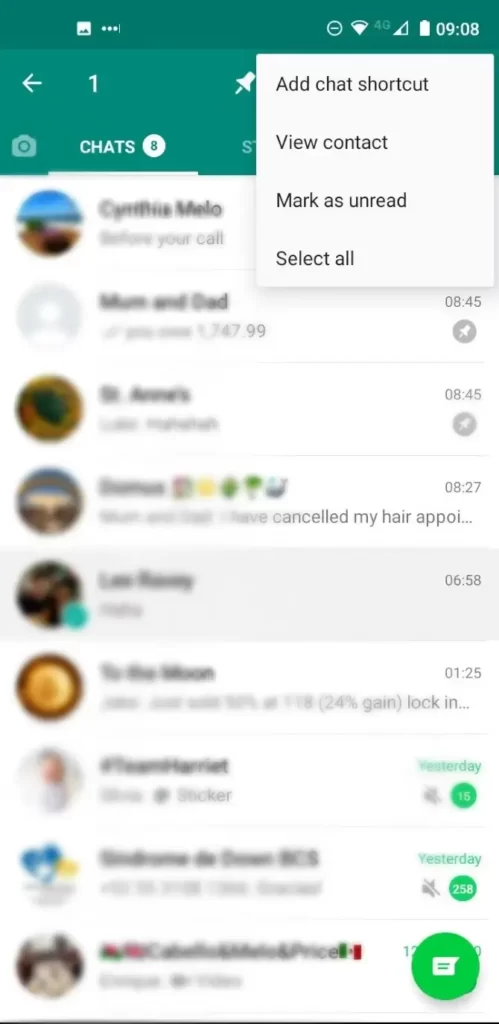 5. Schedule WhatsApp Messages
If you're forgetful, or if you're always forgetting important dates like your parents' anniversary or your sister's birthday, WhatsApp can help. You can schedule messages to be sent at a later date, so you'll never forget to send a birthday wish or anniversary greeting again.
To get started, you'll need to download a third-party app. One app that's available on both Android and iOS is SKEDit. You can use SKEDit to schedule posts, program automated replies, set reminders, and more.
6. Add New WhatsApp Background
WhatsApp has been a popular messaging app since 2009, but many people don't realize that you can change the default background image.
To do this, go to More options > Settings > Chats > Display > Wallpaper.
From here, you can add your own picture from your library, remove the wallpaper altogether for a gray background, or pick an alternative solid color.
7. Starred Messages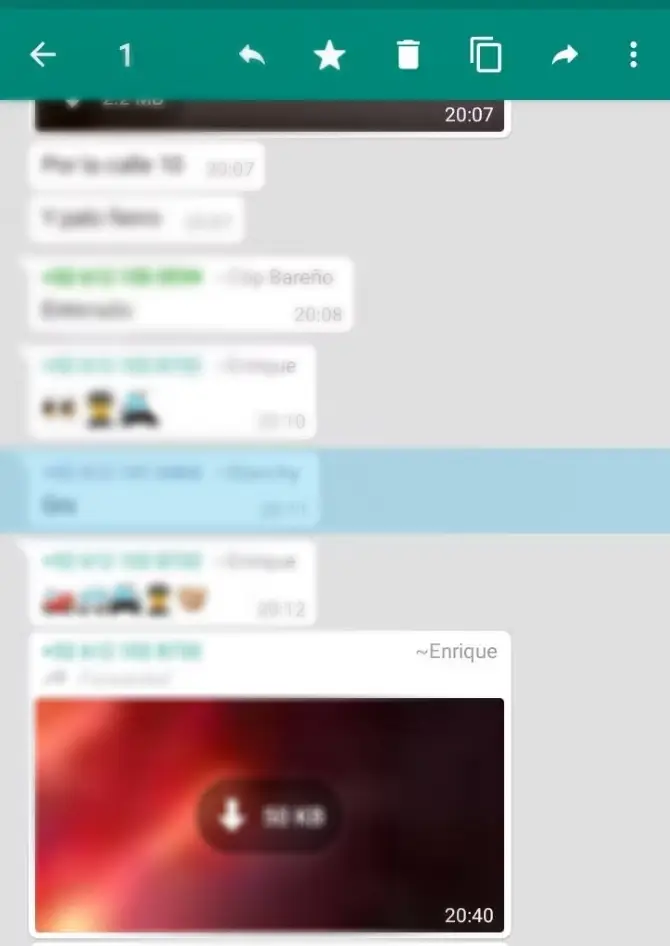 Wouldn't it be great if you could save important messages as you receive them, instead of having to search for them later? Well, you can! Just long-press on an individual message, then tap the star icon in the bar at the top of the screen. To see all your starred messages, go to More options > Starred Messages.
8. Pin persistent chat contacts to the top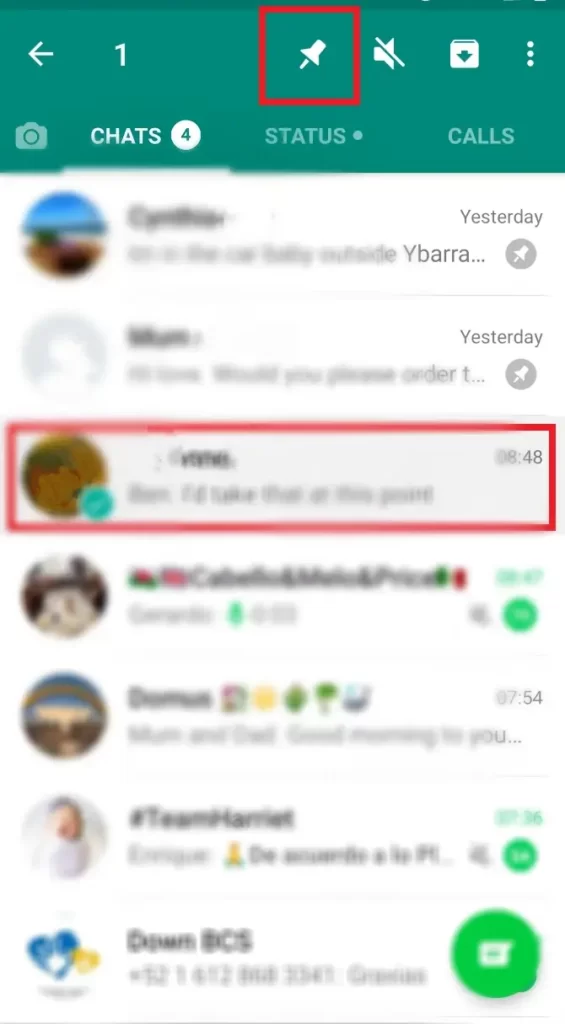 If your WhatsApp inbox is constantly filled with messages from dozens of different contacts, it can be frustrating to have to scroll or search for the ones you regularly communicate with. To make things easier, consider making a list of your most-used contacts so you can quickly find and message them without any hassle.
iOS: Chats > Swipe left to right > Pin Chat.
Android: Long press chat > Press the pin at the top of the screen.
9. Mark chats as unread
When you open a WhatsApp conversation, all of the messages in the group are automatically marked as read – even if you didn't scroll through them all. This can be annoying, as you might forget to return to the chat and respond if it's no longer showing as unread.
To remind yourself, you can try setting the chat back to unread status. This won't show you how many individual messages within the chat you haven't read, but it will mark the chat with a blue "Unread" dot.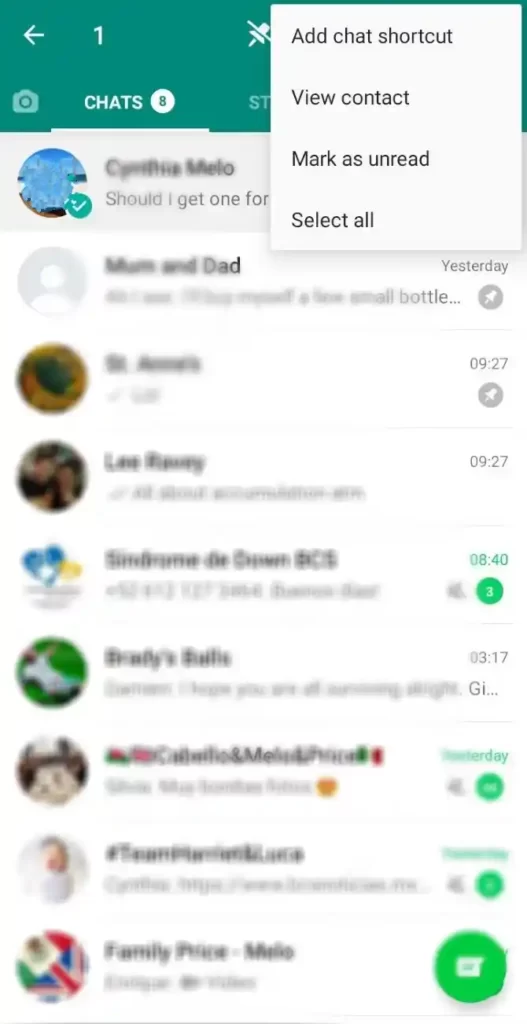 iOS: Chats > Swipe left to right > Mark as Unread.
Android: Long press chat > Tap on three dot > Mark as Unread.
10. Mute a chat or group chat
Group chats can sometimes be more of a nuisance than anything. If you're not able to leave the conversation but still want to be able to keep up, you can mute notifications so you aren't awakened every time someone sends a message.
On iOS: Chats > Open the group chat / chat > Tap the subject to get the Group Info / Contact Info screen > Mute > Select how long you want to mute it for. You can choose between 8 hours, 1 week or Always.
On Android: Chats > Open chat > Menu button > Mute.
11. Customise notifications
There might be certain contacts whom you want to be able to recognize instantly if they are calling or messaging you. To make sure they don't blend into the crowd, you can change their specific alert tones so you'll always know when that particular person has sent you a message or is WhatsApp calling you.
Here's how to do it on iOS and Android:
Chats > Specific chat > Tap on contact name at top > Custom notification.