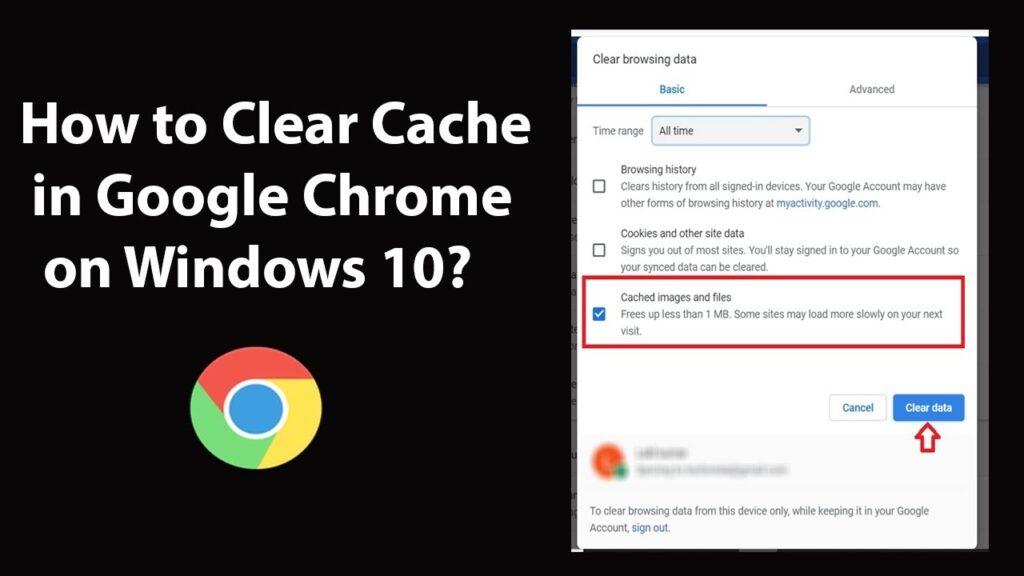 If you're having problems with Google Chrome, clearing its cache and cookies may help. This simple procedure should fix most problems, and it's always good to know how to fix common Google issues.
while clearing cookies removes temporary files that keep track of your browsing history. If you're experiencing problems with Chrome, clearing its cache and cookies may help.
What Happens When Cache and Cookies are Deleted?
When you visit a website, it will sometimes save (or remember) certain information associated with a specific browser. For instance, cookies are commonly used to store and retrieve login credentials which makes the process of logging in more convenient for users. Another way that webpages can speed up the user experience is through caching which helps webpages load more quickly by storing images, videos, and other parts of a page on their own private mirror; when someone revisits the same page they just have to pull refreshed images or files from their private cache instead of having to re-download them all over again.
There are a lot of benefits to clearing your internet browser history. However, it comes with a few drawbacks as well. For one, when you clear your cache and browsing history all of the passwords that you've entered into different websites will no longer work as it has deleted all of that information for safekeeping/privacy reasons. Similarly, previously visited sites load slower as it takes them time to load the entire content of the site again because they're missing bite-sized chunks of data (won't apply to pages stored in offline storage like right clicking cache and then saving an image or video etc.). There is literally nothing wrong with deleting your cookies and cache if they're unused because they get corrupt overtime. And even if you don't delete old/stale ones often, it doesn't hurt to do so once in a awhile just in case!
Keyboard Shortcuts for Clearing the Cache in Most Browsers
If you are using Internet Explorer, Edge, Google Chrome, or Mozilla Firefox .brave you can quickly clear cache with a keyboard shortcut. While in your browser, press Ctrl + Shift + Delete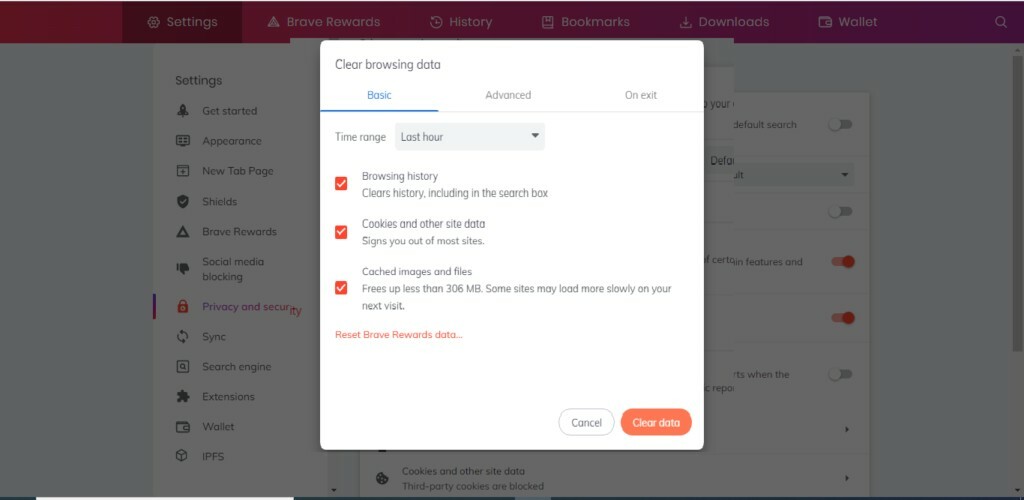 Select Clear Browsing Data from the left-hand side. Set the Time Range set to All Time. Check-mark Cookies and other site data and Cached images and files and select Clear Data.
Safari for macOS
Open your Settings app.
Tap Safari.
Tap Clear History and Website Data and confirm.
Exit/quit all browser windows and re-open the browser.
Mobile browsers
The steps to clear your cache, cookies, and history may vary depending on the model of your Android device and your preferred browser, but you should be able to clear your cache and data from your application management settings menu:
Go to chrome and tap three dot icon
go to setting
Go to privacy and security
Go to clear browsing data
Select all time and clear data
Chrome for iOS
Go to Chrome menu > Settings.
Tap Privacy.
Choose Clear Browsing Data.
Choose the data type you want to clear.
Tap Clear Browsing Data.
Exit/quit all browser windows and re-open the browser.