The Librem 5 is a smartphone manufactured by Purism that is part of their Librem line of products. The phone is designed with the goal of using free software whenever possible, includes PureOS, a GNU/Linux operating system, by default, and as of 2021 is the only smartphone recommended by the Free Software Foundation. Like other Librem products, the Librem 5 focuses on privacy and freedom, and includes features like hardware kill switches, and easily-replaceable components. Its name, with a numerical "5", refers to its screen size, and not a release version. After an announcement on August 24, 2017, the distribution of developer kits and limited pre-release models occurred throughout 2019 and most of 2020. The first mass-production version of the Librem 5 was shipped on November 18, 2020.
Aim of Librem 5
Librem 5 aimed not only to run purely on free software provided in PureOS, but to "[focus] on security by design and privacy protection by default". Purism claimed that the phone would become "the world's first ever IP-native mobile handset, using end-to-end encrypted decentralized communication". Purism has cooperated with GNOME in its development of the Librem 5 software. It is planned, that KDE and Ubuntu Touch will also be offered as optional interfaces.
Security of Librem 5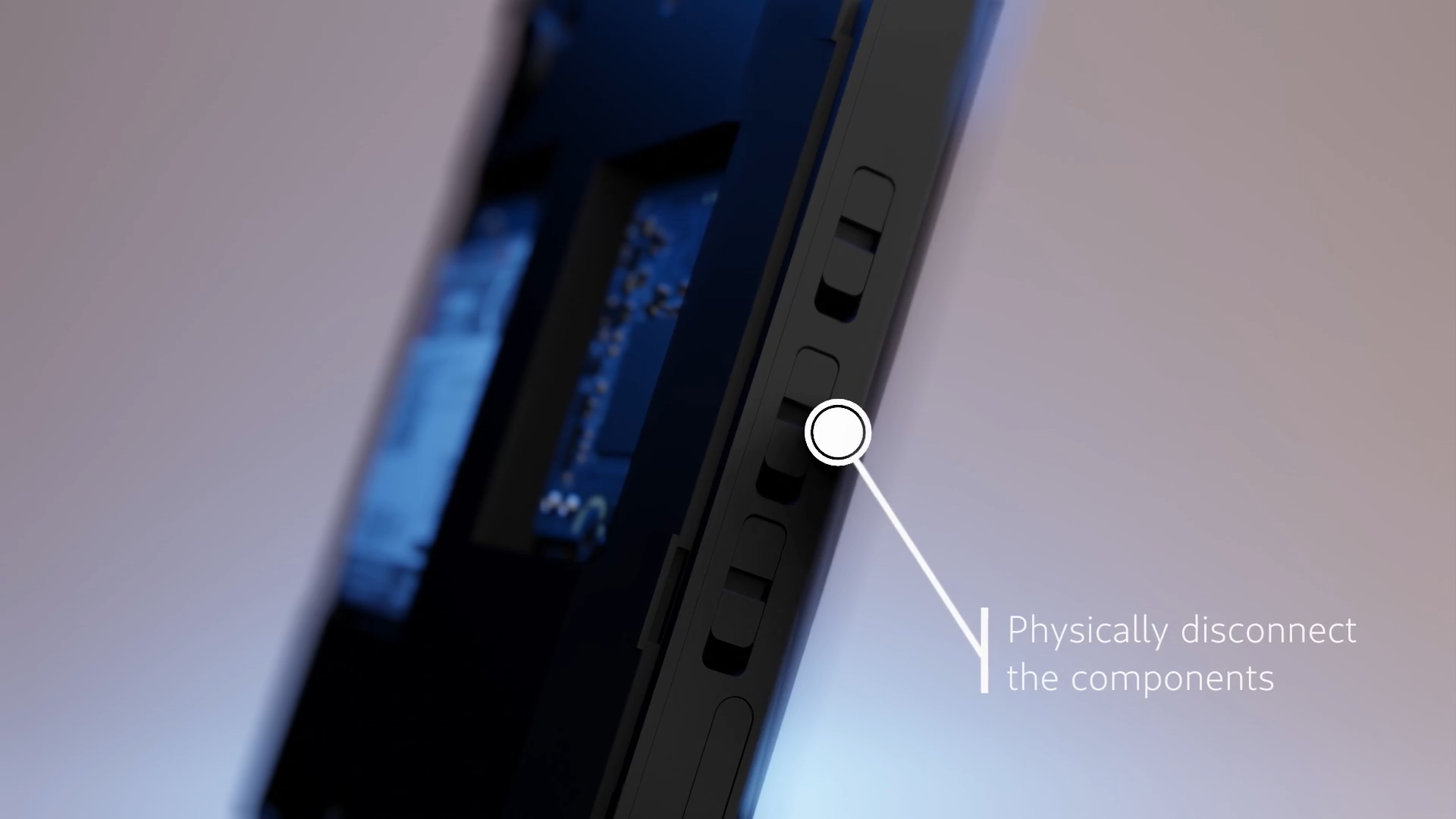 The hardware features three hardware kill switches that physically cut off power from both cameras and the microphone, Wi-Fi and Bluetooth, and baseband processor, respectively. Further precautionary measures can be used with Lockdown Mode, which, in addition to powering off the cameras, microphone, WiFi, Bluetooth and cellular baseband, also cuts power to the GNSS, IMU, ambient light and proximity sensor. This is possible due to the fact, that these components are not integrated into the System on a Chip (SoC), like they are in conventional smartphones. Instead, the cellular baseband and Wi-Fi/Bluetooth components are located on two replaceable M.2 cards, which means, that they can be changed to support different wireless standards. The kill switch to cut the circuit to the microphone will prevent the 3.5 mm audio jack being used for acoustic cryptanalysis.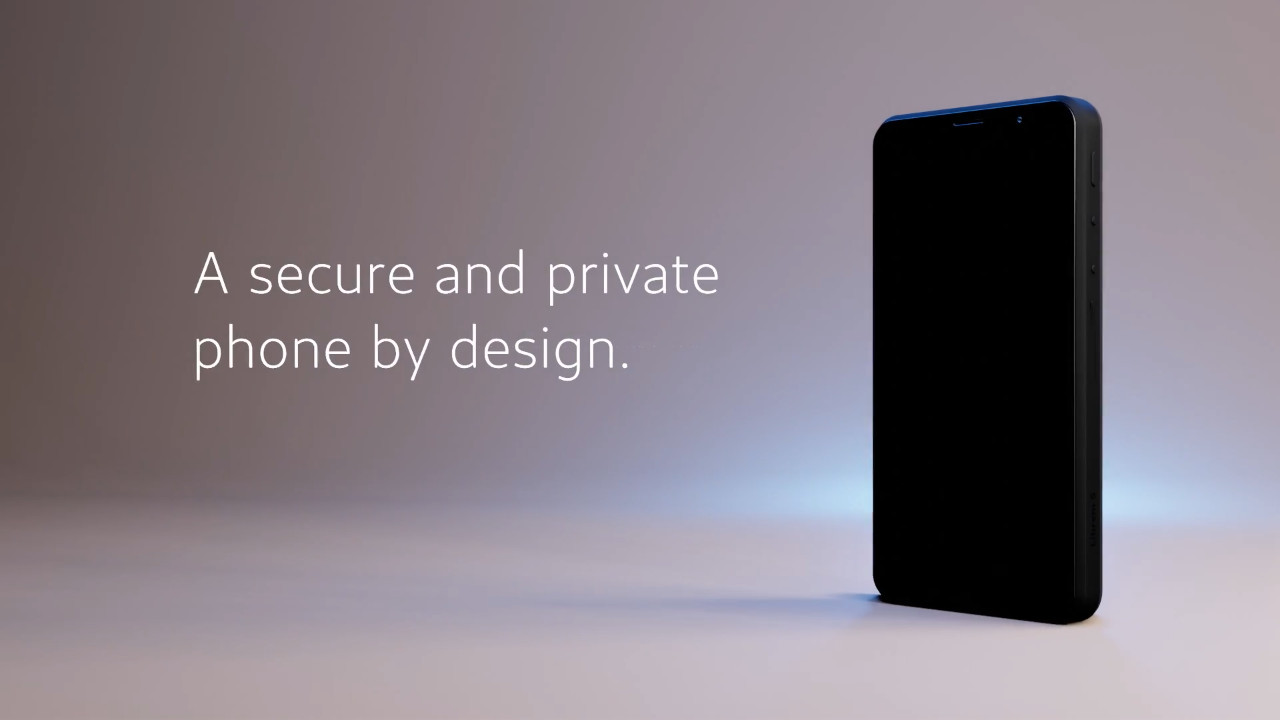 Hardware specs: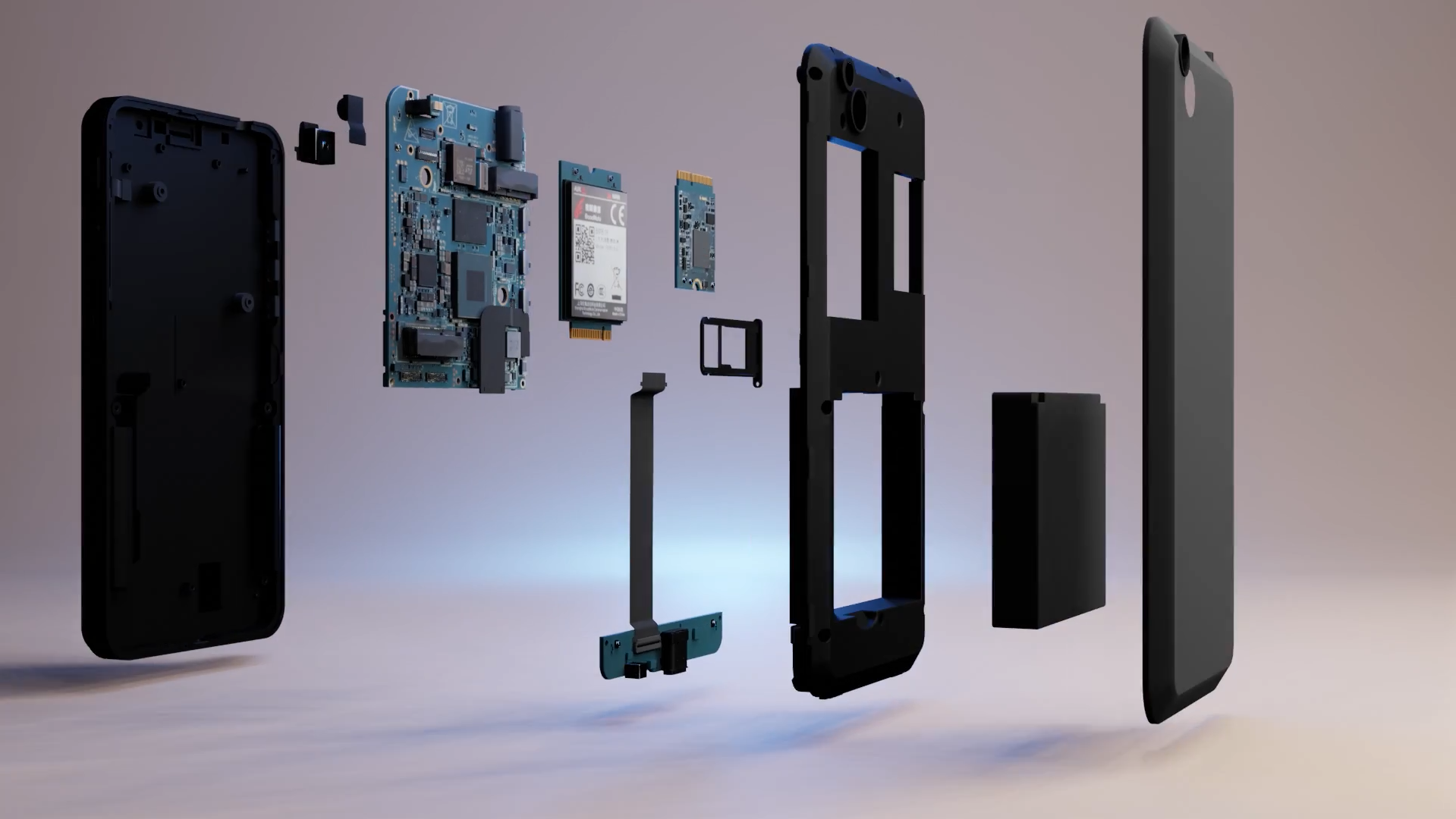 Display : 5.7″ IPS TFT screen @ 720×1440
Processor: i.MX8M (Quad Core) max. 1.5GHz
Memory: 3GB RAM
Storage: 32 GB eMMC internal storage
External Storage: microSD storage expansion
Wireless: 802.11abgn 2.4 Ghz / 5Ghz + Bluetooth 4
Baseband: Gemalto PLS8 3G/4G modem w/ single SIM on replaceable M.2 card
GPS: Teseo LIV3F GNSS
Smartcard: Reader with 2FF card slot (SIM card size)
Sound: 1 earpiece speaker, 3.5mm headphone jack
Accelerometer: 9-axis IMU (gyro, accel, compass)
Front Camera: 8 MPixel
Back Camera: 13 MPixel w/LED flash
Vibration motor: Included
USB Type C: USB 3.0 data, Charging (Dual-Role Port)
Battery: User replaceable – 3,500 mAh