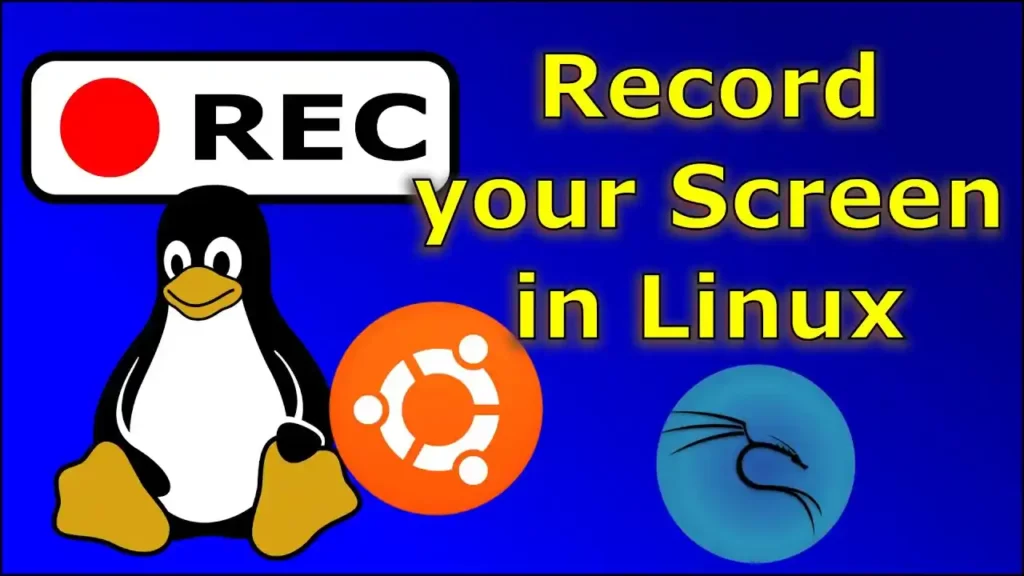 If you are a gamer who loves to capture your favorite moments of gameplay, then you probably know how frustrating it can be to keep pressing the same buttons again and again to take screenshots. Thankfully, with the emergence of video recording software, it has become much easier to record videos.
In addition to that, these applications have made it even easier for users to create videos from their gameplay sessions. In this article, we will be discussing how a screen recorder can come in handy. Let's take a look at some of the best screen recording software for Linux.
1. Gnome Screen Recorder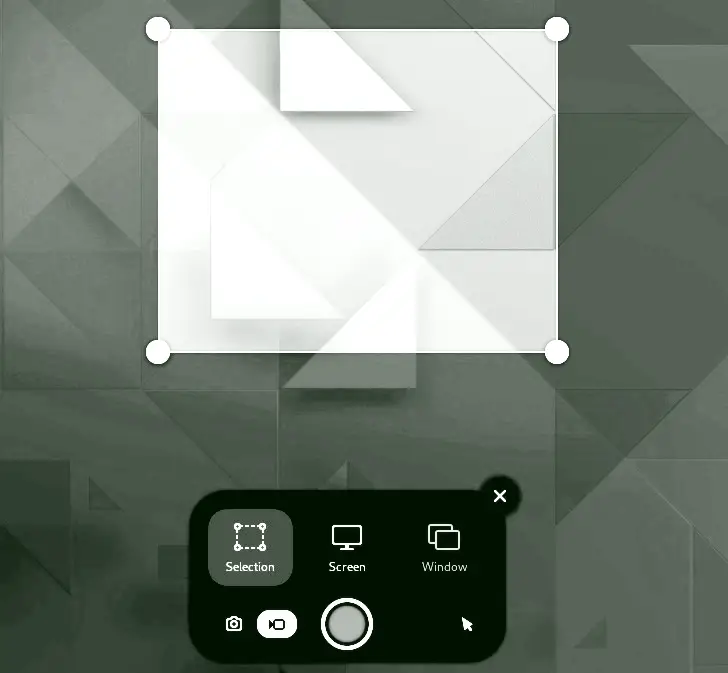 Gnome Screen Recorder is a screencasting application for the GNOME desktop. It can be used to record your screen and audio to create video tutorials, demonstrations, or any other type of video content. The application is simple to use and provides a variety of options for customizing your recording.
If you're using a Linux distro with the Gnome Desktop Shell, you don't need to download a third-party screen recorder. The Gnome Desktop Shell comes with a built-in screen recorder that works great on both Wayland and Xorg.
The native screen recorder has been significantly improved since its release, and now supports screen recording on the Wayland display server. So if you're looking for a reliable Ubuntu screen recorder, the built-in Gnome screen recorder will meet all your needs.
The Gnome screen recorder tool is a great way to record your screen on Linux, and I highly recommend it for its accessibility. To use it, you need to press the Ubuntu keyboard shortcut "Ctrl + Alt + Shift + R" for the tool to appear on your screen.
Once it appears, you can straight away record the screen in either full-screen, window, or partial selection area mode. That said, the Gnome screen recorder does have one major shortcoming: it can't record audio from your microphone or internal sound.
Additionally, it only supports the WEBM media format. Despite these drawbacks, this built-in Screen Recorder is still one of the most straightforward ways to record your screen on Linux.
2. OBS Studio
Open Broadcaster Software (OBS) is an open source software application used to create live streaming media broadcasts. It was originally developed by Justin Frankel and released under the GPL license. It is primarily designed for Linux operating systems, although Windows and Mac OS X versions exist.
You can get a professional-grade screen recording experience through OBS Studio. The app is highly configurable, so you can tailor it to your preferences. And it has a wealth of features that let you record videos with ease.
Download:OBS Studio
3. Kazam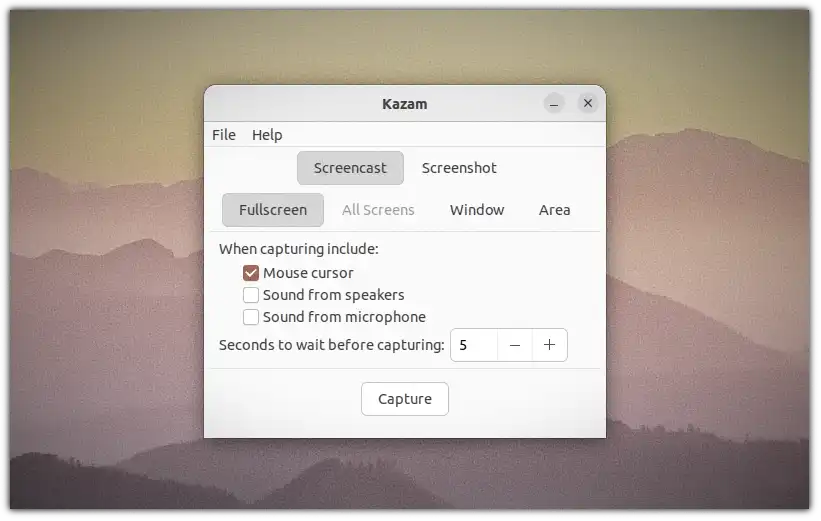 Kazam is a screen recorder for the Linux desktop. It is designed to be simple and easy to use. Kazam is free and open source software released under the GNU General Public License. Kazam is available for download from the project website.
It is available for free and can be installed on most Linux distributions. Kazam is a great tool for creating tutorial videos, recording webinars, or capturing gameplay footage. Kazam is also lightweight and does not require a lot of resources to run.
ppa:sylvain-pineau/kazam
Install Kazam :
sudo apt install kazam
For Ubuntu (and Ubuntu-based distributions), install with the following commands:
sudo apt-add-repository ppa:sylvain-pineau/kazam

sudo apt-get update

sudo apt-get install kazam -y
4. Simple Screen Recorder
If you need to record your screen for a presentation or tutorial, SimpleScreenRecorder is a great option. This program is free and open source, and it works on Linux, Windows and Mac.
SimpleScreenRecorder has a variety of options for recording your screen, including the ability to record audio and choose your recording resolution. You can also use SimpleScreenRecorder to create screenshots.
Download: SimpleScreenRecorder
5. Peek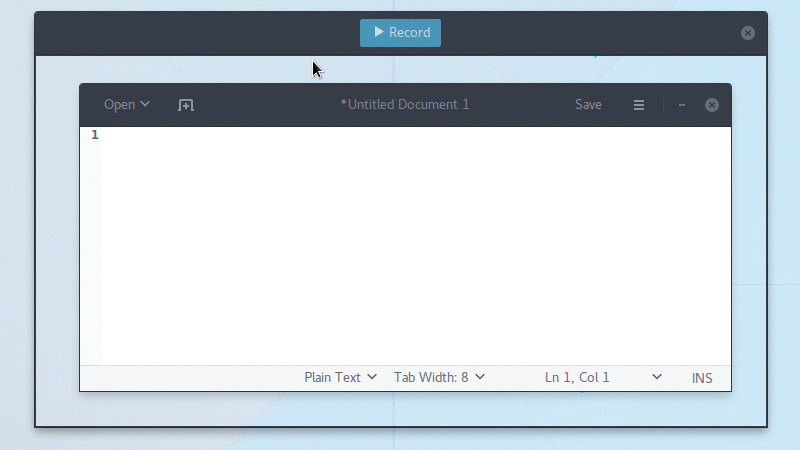 If you're looking for a screen recorder for Ubuntu, you'll want to check out Peek. Peek is a free and open source screen recorder that's specifically designed for use on the Linux platform.
Peek is easy to use and it has a simple interface. Peek can record your screen at up to 60fps and it can capture audio from your microphone. Peek is a great option for recording your screen on Ubuntu.
Download: Peek
sudo add-apt-repository ppa:peek-developers/stable
sudo apt update
sudo apt install peek
6. vokoscreenNG
If you're looking for a screen recorder for Ubuntu, then you should definitely check out vokoscreenNG. This program is packed with features and is very easy to use, making it a great choice for anyone who needs to record their screen on a regular basis.
vokoscreenNG offers a variety of settings to customize your recording, including the ability to record audio from your microphone and set the recording quality. You can also choose to record your entire screen or just a specific window.
Once you're done recording, you can export your video in a variety of formats, making it easy to share with others or post online. Overall, vokoscreenNG is a great screen recorder for Ubuntu and is sure to meet your recording needs.
Download: vokoscreenNG
7. Screenrec
ScreenRec is an user-friendly, efficient, and lightweight screen recording app for Linux that doesn't watermark your videos, so you can create professional looking content easily.
To start recording your screen, all you need to do is press Alt+S. You can record in either full-screen or selected area mode.
ScreenRec also provides free cloud storage of up to 2GB, so you don't have to worry about taking up too much space on your device. You can record audio from multiple streams on ScreenRec, such as computer audio or your voice.
Webcam recording is also available, and you can generate a link to share your recorded video with others. Lastly, ScreenRec claims to provide good security features as well.
Download: ScreenRec