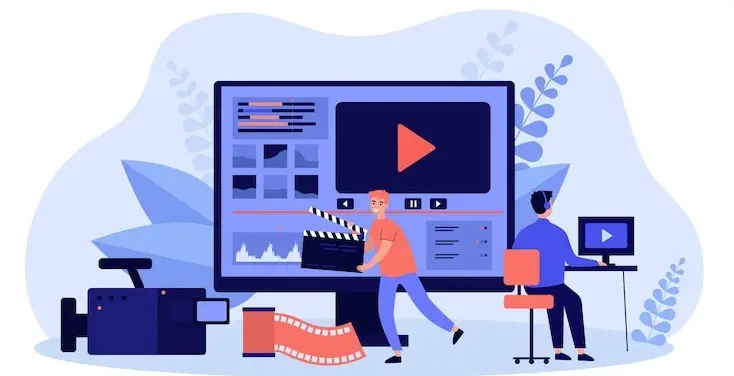 Video editing may be one of the most laborious processes that you will ever need to undertake. It is the skill of cutting and joining video clips in the right order to tell the story that you want.
It is a skill that is perfect for humans, but one that can be made easier by using the right tools. Tools like an AI-powered Text to Video creator can help make the process of making a video much easier.
Here, we discuss some of the best AI-powered text-to-video tools that will make your life easier. Soon, you'll be making engaging videos for your business or personal use in just a few clicks.
With these amazing tools, all you'll need is some text and a few minutes to create amazing videos that will engage your audience and get your message across in a new and exciting way!
InVideo is an AI-powered video generator that creates videos from input text. With InVideo, you can create quality videos quickly and easily, using templates that are professionally designed and animated.
With this tool, you can easily create videos for any purpose, including memes, promo videos, presentations, video testimonials, slideshows, and much more.
All you need to do is add your text, select a template that suits your needs or customize it yourself, and download the finished product or share it directly to social media sites like YouTube, Facebook, and Instagram.
Synthesia is an AI video creator that can turn text into videos without the need for actors, cameras, or microphones, and it does all of this in under 50 languages! This is perfect for small businesses that might want some extra content but can't afford to hire professionals, or for individuals who want to create videos for personal use.
This AI-generated text-to-video tool can take the content from your blog posts, news articles, and web pages and turn it into engaging and relevant videos.
All you need to do is sign up, select your AI avatar from over 40 options or create your own, type or paste in your script, and download your video after a few minutes. You can also translate your videos directly from Synthesia.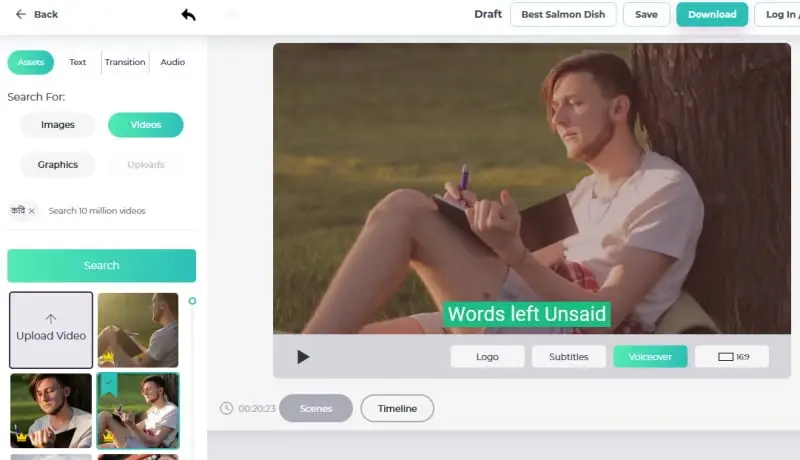 Most people shy away from video creation simply because they find the tools too complicated to use. But with Designs.ai, made the process as easy as possible so anyone can create a stunning video without any hassle. All you need to do is give your video a title, then start writing the script (up to 1500 characters) which will be narrated. It's that simple!
You can select from a variety of male and female narration voices, each with different accents, to create your video. A few of the best ones are locked for premium users.
System offers 20 different languages to choose from. Once you select your preferences, it takes 10-50 seconds for the video to be created and available for playback.
Lumen5 is a video-making tool that can help you turn articles into videos in seconds. To get started, login to the tool and select a category for your video.
Then, paste in a link to the article you want to use as your script. Lumen5 will import the text and images from the article, and the script will appear in the box on the left. You can edit the script as needed, or add your own voiceover instead of using the AI narration.
The final video will appear as frames that can be edited as per your creative requirements. You can set the duration for each frame, change their design, and choose background music.
The final video will carry a Lumen5 watermark which can only be removed by purchasing a subscription. If you don't want the watermark in your video, you can edit it out by using any video trimmer.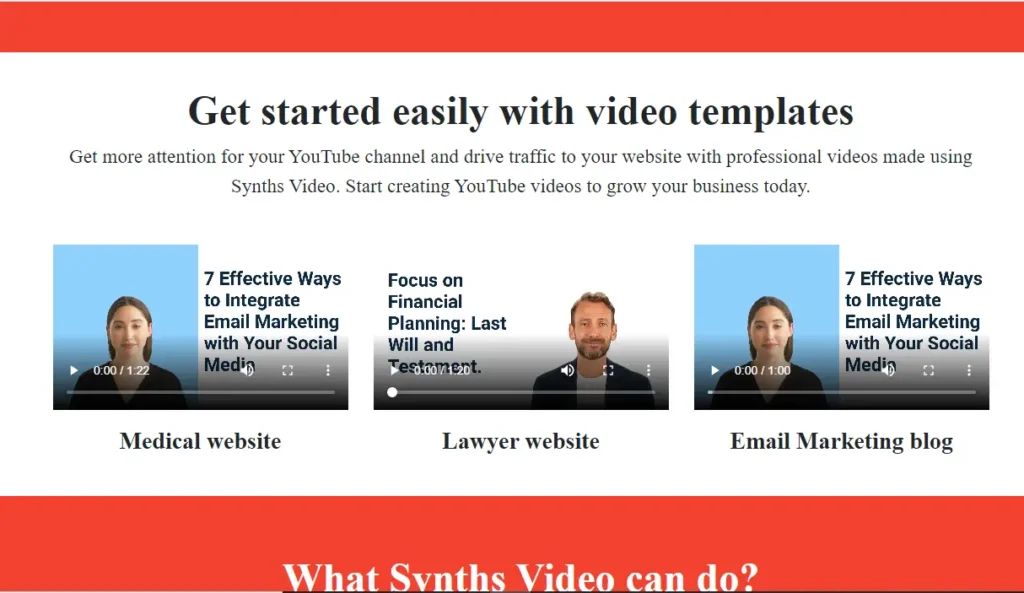 Looking for a new way to engage your audience? Synths Video can turn any blog post into an engaging video with just a few clicks. You can even choose to add a human avatar from over 40 selections.
This tool leverages AI to generate natural-looking lip movement based on the words of your text. And because everything is automated, you don't have to worry about anything technical—no editing experience required.
Just write your blog post as usual and then upload the file to Synths Video. Synths Video is a great platform that will convert your blog post into an engaging video that you can then upload directly to YouTube.
Veed.io is a powerful online video editor, capable of creating AI videos with ease. It offers a wide range of templates for different occasions, making it the perfect tool for anyone looking to create videos from scratch.
Transcribing audio and converting it into subtitles or captions can be extremely helpful, especially for those who are hard of hearing or those who simply prefer to read while watching a video tutorial.
This is a common technique used on Instagram and other social media platforms to ensure that everyone can appreciate and benefit from the content that is being shared.