If you are an Instagram user, you must have been wondering how to download an Instagram video. There are two ways of downloading videos from Instagram — as a video file or as a video clip. Today, we'll discuss how to download instagram reels video in detail with examples.
Instagram reels are growing in popularity every day. Instagram reels typically last between one minutes. They're short videos of up to one minute in length. People enjoy watching these videos because they're fun and entertaining. However, people also like to download Instagram reels and upload them to their own accounts. Unfortunately, Instagram doesn't let users download videos directly. But there are many website and third-party apps that allow you to download Instagram reels.
Download Instagram Reels Using Third Party App
There are several options available if you're looking for a third-party app to help you download Instagram reels or other media content. Here are some of the more popular options:
In order to download the app on your phone, you will need to grant it all permissions it asks for. Next, copy the link of the Instagram video you wish to download and open any of these apps. Once the app is open, simply paste the link into the designated space and click the Download button in order to save the video reel onto your phone.
Download Video downloader for Instagram
Open the aap Just copy the link of the Instagram video you want to download and paste it into the app. Then, click the Download button to save the video to your phone.
Download Instagram Reels Online
Want to download some Instagram content without any apps or software? No problem! There are a number of websites and online tools that will let you do just that. You can use these web services to download Instagram reels and videos without any watermark or restrictions. So go ahead and grab all the Instagram content you want without any hassle!
Keep in mind that you can also use these tools to download Instagram stories, IGTV videos, Instagram DP, and photos.
To download a video or reel from Instagram, open your account and click on the Three dot icon next to the video or reel you want to download.
2. Click on Copy link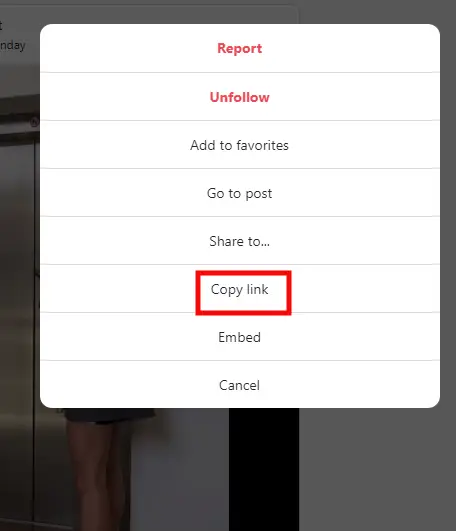 3. Visit any of the mentioned tools. I am going to use Instasave for this example.
Tap on the "Reels" tab within the website and paste the copied link into the appropriate box. This will allow you to watch other people's content and get a feel for what's popular right now.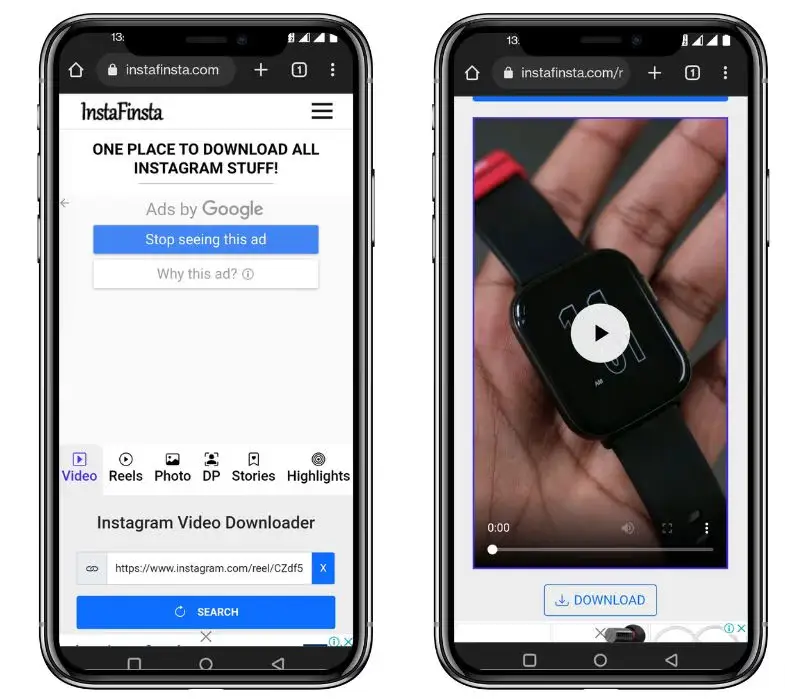 Use Screen Recorder
Screen recording is the best way to capture footage from your phone. All you need to do is swipe down from the top of the display, press the screen recording button, navigate to the Reel or video you want to record, and let your phone do its thing.
Read also
How To Disable Reels On Facebook In Android
How to Delete Your Reddit Account And Why You Should