In recent years, apps and websites have begun to introduce darker modes as a way to reduce the strain on users' eyes in low-light settings. In this article, you'll discover how to enable dark mode in Snapchat. Snapchat is one of the most popular photo-sharing apps right now. It has over 200 million users and is used by many young people across the globe.
There are so many users because it's a fun app that allows people to express themselves through photos and videos in creative ways. However, some users don't love the bright white UI of Snapchat as much as others might. If you are one of those folks who feels this way about Snapchat, read on for instructions on how to enable dark mode in the app.
Enable Snapchat Dark Mode on Android
Snapchat hasn't released an official dark mode for Android just yet, but there's a workaround that you can use in the meantime. If you enable the "forced systemwide dark mode" option from developer options, it's not perfect, but it's better than the retina-blinding light mode that's currently available. So, if you're interested in force-enabling dark mode in Snapchat for Android, follow these steps:
1. Open Setting and Go to "About phone" Find the "Build number" and tap it seven times to enable developer mode on your Android device.
2. Back on the Settings , select "System -> Developer options" Or Search Developer options In Setting to access the developer options.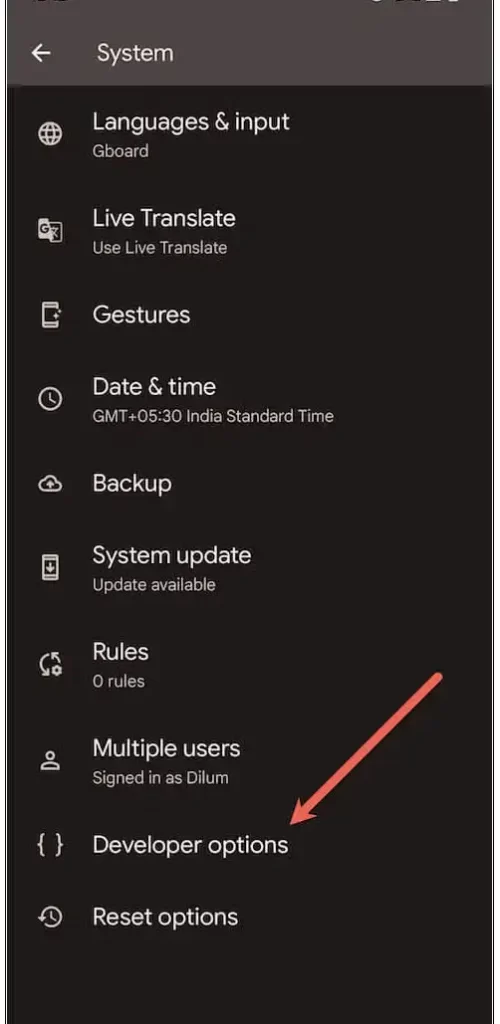 3. Go to the "Override force-dark" toggle and turn it on. Once you've done that, you'll start to notice that Android will invert colors on apps that don't have native dark mode support.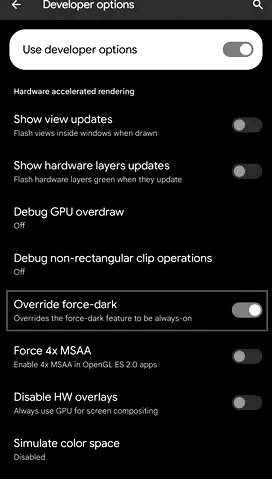 Turn on Dark Mode in snapchat on ios
How to enable dark mode on Snapchat from your iPhone:
Open the Snapchat app and go to Settings.
Tap "Appearance" and then select "Always dark" to enable dark mode.
Enjoy using Snapchat in dark mode!
1. To open your Snapchat profile, tap the Bitmoji icon in the top-left corner.
2. From your profile , press the settings icon in the top-right corner of the screen to access your account settings.
3. Scroll Down and choose "App Appearance." from the "My Account" settings, which allows you to change the theme of your Snapchat app.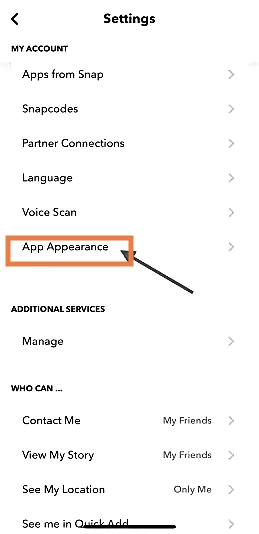 4. From here Choose "Always Dark."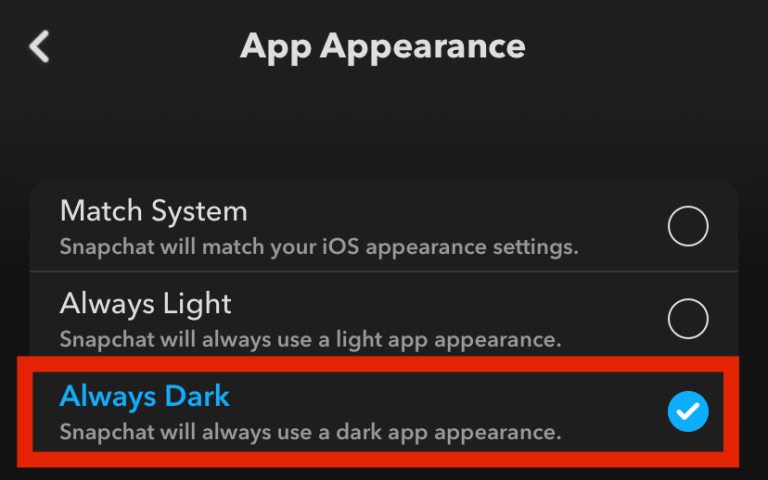 Read Also:
How to Fix the Problem of Your Battery Draining Too Quickly
How To Use WhatsApp Without Your Mobile Number In 2022
Review Of The Best Budget Trimmers Under 1000 In india