The Amazon Echo Dot is the ideal starting point for making your house more 'smart' – it can do things like dim lights, give you the latest news updates, and even help adjust your thermostat. It's a great device to have in your home. Even if you don't have any other smart home gadgets, the Echo makes a great music player.
The Echo Dot is a great device for playing music. With its simple setup process and intuitive user interface, you can easily access your favorite songs and albums. In this article, we will guide you through the steps of playing music on your Echo Dot.
We will discuss how to connect the device to your home Wi-Fi network, how to use Alexa voice commands to play music, and how to control playback using the Alexa app. With these tips, you'll be able to enjoy your favorite tunes in no time!
Here is a guide covering all the ways to play music on Alexa, no matter which Echo device you have.
Play Music on Echo Dot Via Bluetooth
Although Amazon Echo does not support YouTube Music, it performs similarly to any other Bluetooth speaker. You may use the YouTube Music app to play songs on it by simply syncing your smartphone with the device. This is how.
1. From status bar scroll down and long press Bluetooth icon.
2. Scan for a new Bluetooth device and choose the Echo device from the list of options.
3. After pairing the device, launch the YouTube Music app on your phone and play the desired song.
Play Music on Echo Dot Via other music platforms
While Amazon Echo does not support YouTube Music natively, you may use Alexa Skills to play music from other streaming services such as Spotify, Amazon Music, TuneIn, and Apple Music. Here's how you can get started.
1. Firs Lunch the Alexa app on your smartphone and Click on "Play".
2. Scroll down and Choose the music streaming service you want to connect.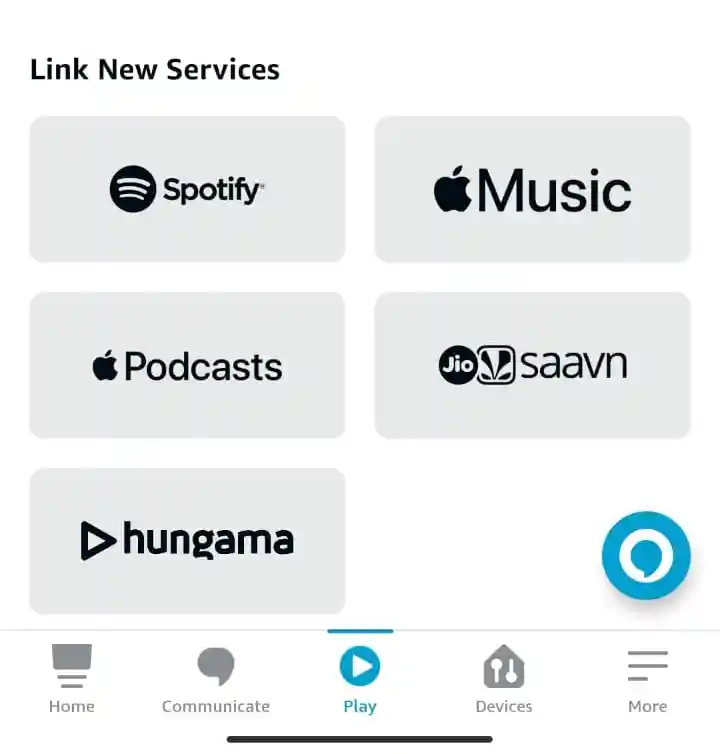 3. You'll be redirected to the music site to link your account to Alexa. By default, your Echo device plays songs from Amazon Music. This can be changed by navigating to Amazon Alexa>Play>Manage Your Services>Default Services and selecting the desired streaming platform. Once you've done this, Alexa will use the music platform you've selected as the default player whenever you ask her to play music.
Play Music on Echo dot Via a Computer
You can use your PC to stream music to an Echo device. Make sure Bluetooth is turned on in your computer, then go to the Amazon Alexa page and log in with your Amazon account. Go to Settings and choose your Echo device by clicking its name.
Choose Bluetooth and then Connect a New Device. When your computer shows in the list of devices, select it. Your computer should then display a notification requesting you to pair the device. click Allow and then exit the Pair Device window.
You can now listen to music from iTunes, Apple Music, Windows Media Player, or any other audio program on your computer through your Echo.
To disconnect, go to the Bluetooth settings option on your laptop, then select the name of the Echo, and press the Disconnect button. To rejoin there in future, press the Connect button or simply speak "Alexa, reconnect [name of computer]."
Conclusion
This is how you can use YouTube Music to play songs on Amazon Echo devices. This approach can also be used to play YouTube videos on Amazon Echo. However, after you lock your smartphone's screen, the audio may stop. You can subscribe to YouTube Premium to enjoy uninterrupted playback even while your smartphone's screen is locked. Let us know in the comments if you found this post useful!
Also Read:
How to Listen to YouTube In Background
Most Common Mistakes That Android Users Makes