With the rise of global communication, it has become increasingly important to be able to translate WhatsApp messages into different languages. This is especially true for businesses that need to communicate with customers from different countries.
Fortunately, there are a number of methods available for translating WhatsApp messages. From using AI powered translation tools to using manual translation services, there are a variety of ways to make sure that your message is accurately translated and understood by your target audience.
In this article, we will discuss the various ways of how to translate WhatsApp messages so you can communicate effectively with customers from all over the world.
USE GBOARD TO TRANSLATE WHATSAPP MESSAGES ON IPHONE AND ANDROID
Gboard is a great choice for fast translating WhatsApp messages on Android and iPhone. Gboard is Google's keyboard app which is pre-installed on the majority of Android phones. The app is now available for iOS, so you can use it to swiftly translate texts on your iPhone. Here's how you can use Gboard to translate WhatsApp messages.
1: Install Gboard from Google Play and set it as your primary keyboard.
2: Open WhatsApp and navigate to the conversation you wish to translate.
3: Long-press a text to copy it to the clipboard.
3: To open Gboard, tap on the text area. Now, on the side, tap the small rightward arrow to bring up more options.
4: Choose the built-in translation option. A text box will now appear. Choose the language into which you wish the text to be translated.
5: When you press and hold the text box, you will be given the opportunity to paste your copied content. When you select the Paste option, the translated message will appear in the text box immediately.
Use Chat Translator to Automatically Use WhatsApp Messages
1: Go to your device's playstore and download the chat translator app.
2: Launch the app and grant it permission to draw or appear over other apps. Give Accessibility Permissions as well.
3: To confirm whether to grant full access to the device, a message is displayed. Click Allow.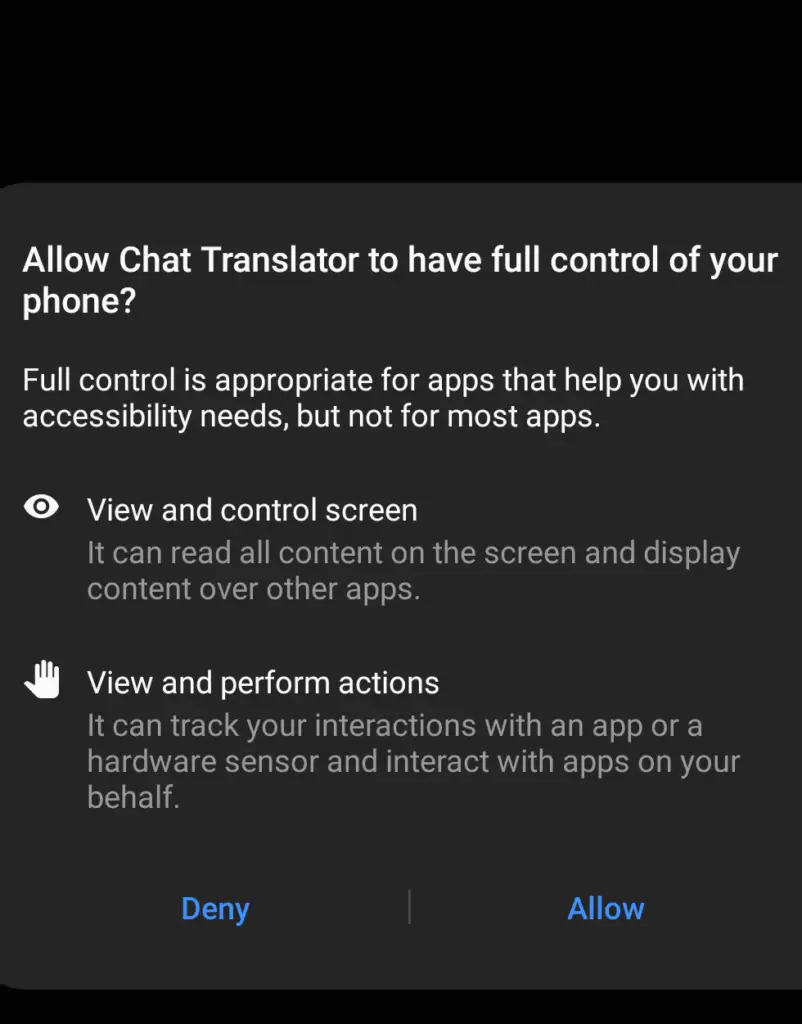 4: Set Whatsapp's Chat translator ON. The languages, too
5: Launch WhatsApp and navigate to the conversation you wish to translate.
6: Language can be chosen by tapping the Hovering Translate symbol. Every conversation will be automatically translated into the chosen language.
Conclusion
These two easy methods will allow you to translate WhatsApp messages on your Android device into any language. With Gboard, it is simple to send messages on WhatsApp in a different language. Simply input your message and hit the translate symbol to get it translated into the language of your choice. In the WhatsApp message box, the translated message will automatically appear. Follow us on Twitter, Facebook, and Instagram to get the most recent tech news and gadget reviews.
Also Read:
How to Listen to YouTube In Background
Posting Voice Status On WhatsApp Now Possible
The Best Cloud Gaming Apps for Android
Using Dual WhatsApp Accounts in One Phone A Beginner's Guide